Before purchasing a property, house buyers will want to look up house history deaths by address. This step would allow buyers to negotiate the price if unnatural deaths occurred in the house. They can also decide to opt out if the cases are too creepy.
Since not all realtors will be truthful about the death history of the house, buyers can check out tools like Died In House, House Creep, Netro Online, or go to a council service (public or private) for more information. Check out for further instructions and tips below!
Who Died In My House?
This question pops up frequently when someone is buying a property or looking for an apartment. But one of the biggest problems is that, in most states, we can't obligate the real estate agent for this kind of information, even though the law states that they should be truthful when clients ask about the death history of the house.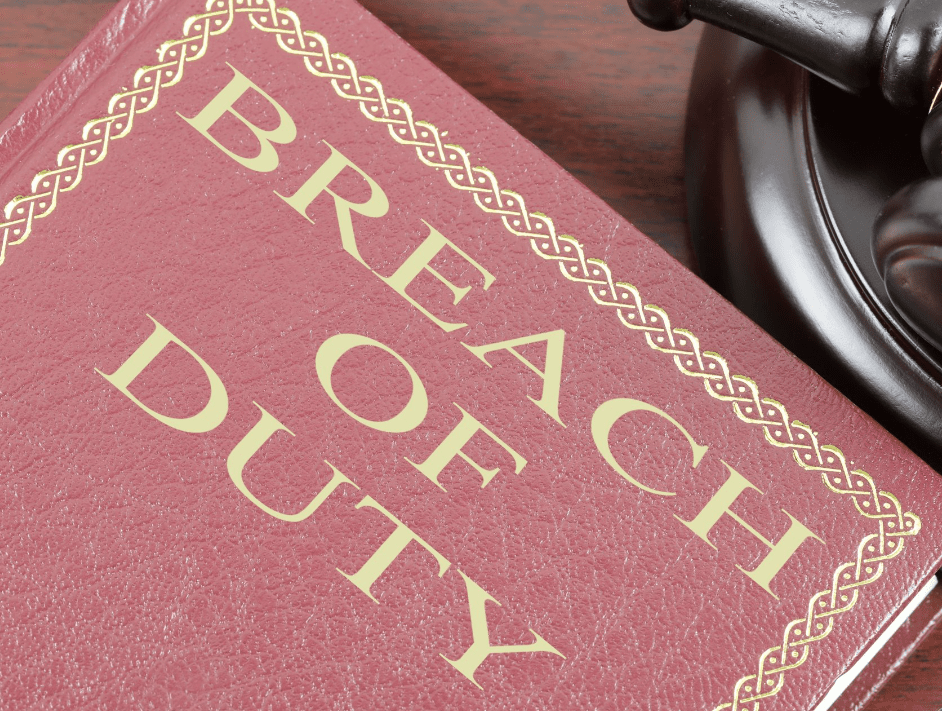 But, some states clarify the responsibility of agents that they must provide the clients with death disclosure, which is obligatory.
There is a catch here. The death disclosure law of each state is very distinctive. Some require a declaration of reasons for the deaths even if they are caused by natural factors, like old age. Some only offer obligatory statements if the deaths are caused by something directly linked to the property, like a gas leak, a toxin on the wall, etc. You should check with the state to verify.
House History Deaths By Address Free
If you want to know the death history of a house for free, here are some tricks that will help you out!
First method: Google
Google is the most extensive free database if you want to look up house history deaths by address. Simply search the house's address on the internet and go to Facebook posts or the news section to see if any information is linked to the house.
This trick works if there have been major cases of unnatural deaths related to the house. But, it's not very effective because general google searches aren't backed up by official databases from police reports or the real estate departments.
Second method: ask the realtor for death disclosure
Asking the realtor for death disclosure is the most official form to get this information. In many states in the US, the government imposes laws that obligate the realtors to provide death history to buyers or clients.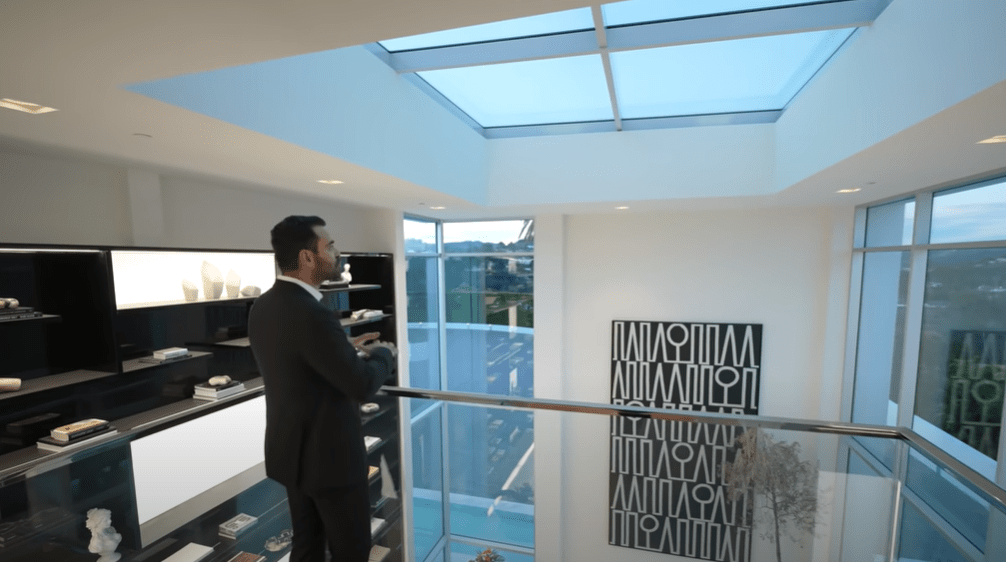 However, not all states share the same idea since this can bring down the price and value of the property, making the business less profitable for the real estate market. Real estate agents don't have to provide death closures if they don't want to in most other states. Instead, they are just advised to be "truthful."
Currently, only a few states in the US impose the obligatory death disclosure law on the real estate market. According to Spaulding Decon, if you are living in one of these states, your realtor will have to provide you with a death disclosure document certified by the state:
Alaska
California
Delaware
Georgia
Indiana
Kansas
Kentucky
Nebraska
New Jersey
Ohio
South Dakota
Vermont
Third method: Ask the neighbors
Nobody knows better than the neighbors. If you want to learn real dramas, just ask the neighbors if you are looking at the house. They can tell you things far back, even before the three years timespan that most death disclosures offer.
Fourth method: Housecreep
Housecreep is an online search tool that allows users to search house history deaths by address. You can look up the house directions, and it will search in its database to provide you with the information from the house you search. Suppose they don't have reports of your house. In that case, they will try to provide information about the properties nearby so that you can judge by the neighborhood.
Best Tool For US Citizens: Died In House.Com Free
Died In House is the biggest tool to search for the death history of houses in the US. It connects millions of police reports to give the most correct answer. You can also find the cause of the death, whether natural or unnatural. The tool also registers sex offenders or drug activity in the house if such things happen in it.
However, the tool is definitely not free. Each search costs 11.99 dollars. If you buy it in a bundle, you can reduce the cost of each search and have more searches for future use. Remember that this tool only works for US addresses, so buyers from other countries are advised to research another tool.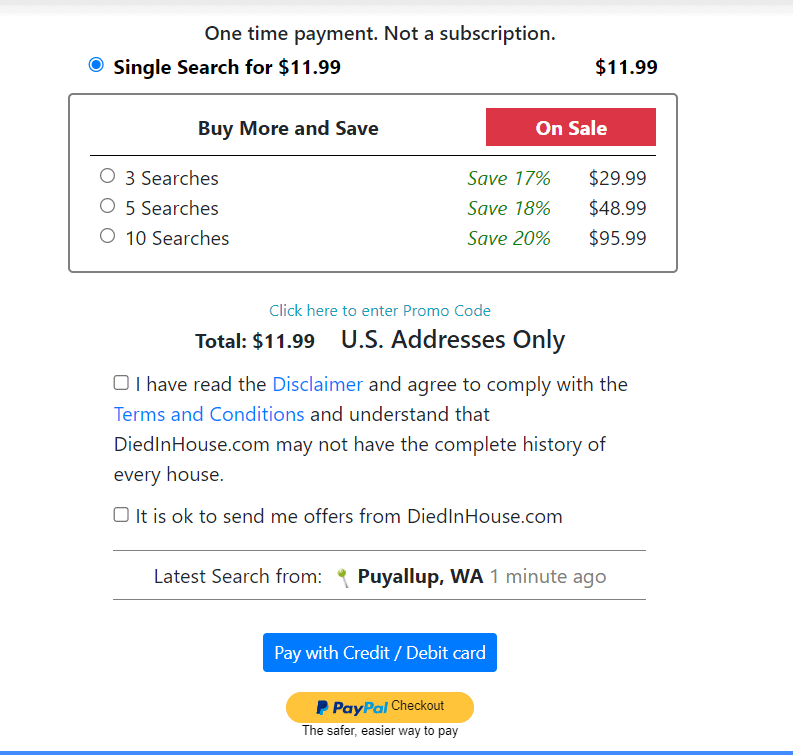 Who Died In My House Free UK
For house buyers in the UK, you can check out these tips to know if someone died in the house you are looking at.
Diedinhouse uk free
UK residents must look at other tools because the Died In House one works for the US addresses only. For example, House Creep has many UK addresses registered. Each address associated with a crime will tell the story of what happened in the house. The database on this web for UK citizens is not that elaborate. But at least it has information about houses in the country.
Other valid methods
General Register Office is a governmental office that will provide England and Wales's citizen death disclosures of houses. You can apply for the documents online or go to their office to solicit them.
For Scotland citizens, they can visit the National Records of Scotland. For Northern Ireland citizens, you can check the General Register Office for Northern Ireland.
FAQs
Why do they have to tell you if someone died in a house?
Most states require sellers to disclose major flaws concerning their homes to potential buyers. This protects the buyers, so they get the house at a reasonable and correct value.
Are death certificates Public Record UK?
According to UK laws, they are referred to under the title of Public Records. Anyone can request a copy of the certificate, provided they have the information about the death.
Does it matter if someone died in your house?
Yes, of course. If someone died in your house, the property's value decreases by a whopping 3%. This is a lot of money that you will lose and can't do anything about.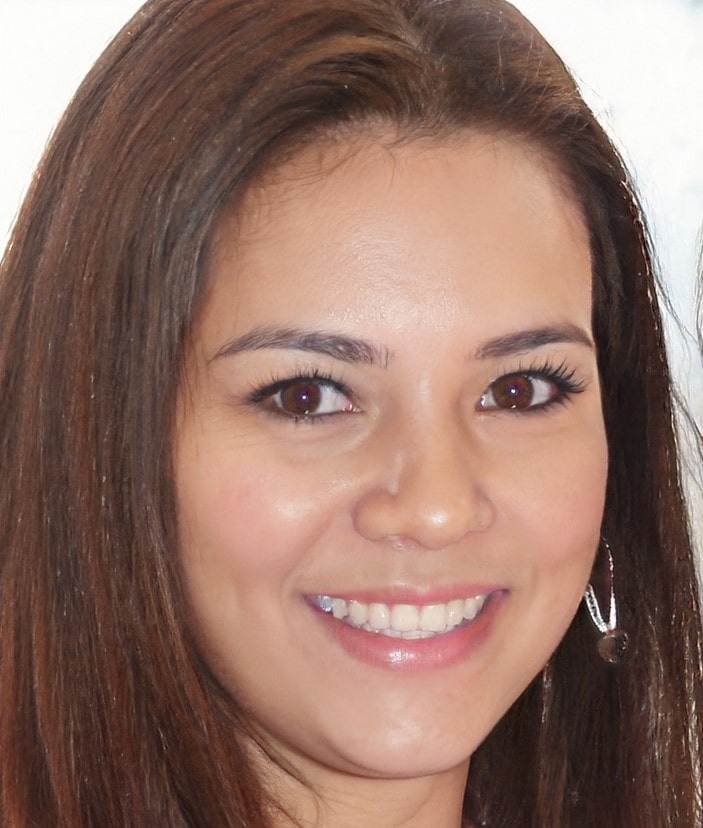 Tracy M. Hall was born in 1995 and studies society, human behavior, and mentality. She's captivated by people's interactions and motivations. After studying sociology, she got a Ph.D. in social psychology from Carnegie Mellon University. She wrote about human interaction, separation, and the future.
Tracy M. Hall is a social butterfly who likes meeting new people. She's a superb listener and often acts as a confidante or mediator, eager to help others. Tracy's life is an open book; Tracy shares her experiences to benefit others. She's a natural optimist who feels everyone has something to offer and loves helping others realize their best.
Tracy M. Hall volunteered with mental health groups for years. She's dedicated to destigmatizing mental illness and assisting.