How do you refresh quick add on Snapchat? Snapchat is one of the safest platforms for users to chat with friends or even strangers. One of those app's features is Quick Add. Quick Add allows you to add friends to your contact list without knowing their phone numbers or snapcodes. Find out how you can refresh the list to get better suggestions continuously.
Here is the shortest way: go to the Snapchat app's settings, delete the cache, and then restart the app to refresh the Quick Add area. Clearing the cache will provide you with additional user ideas in the Quick Add area of Snapchat.
How To Refresh Quick Add On Snapchat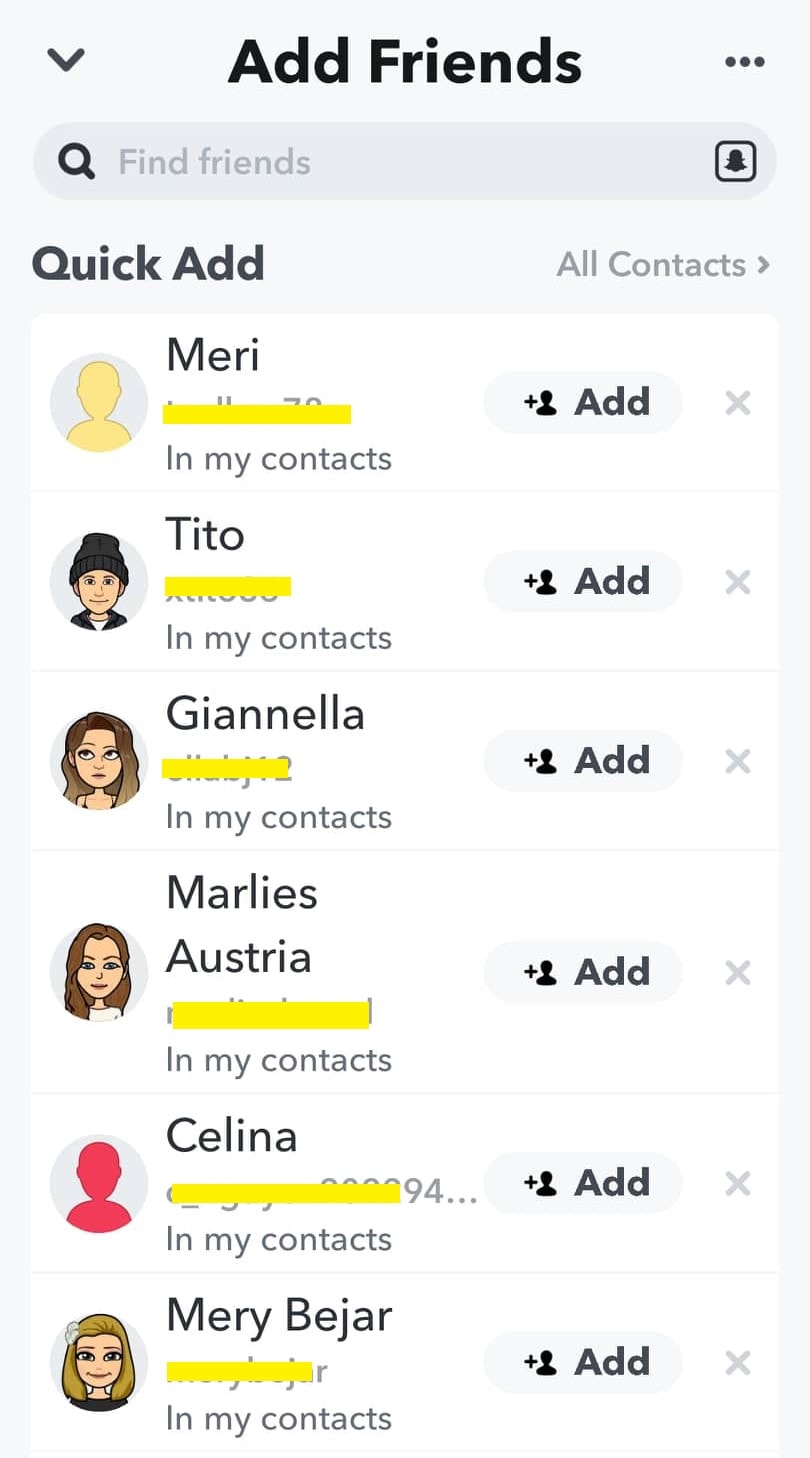 How do you refresh Quick Add on Snapchat? Follow these simple steps:
Step 1: Launch Snapchat and tap on your profile symbol (Bitmoji) in the upper left corner. Then, select the gear icon to access settings in the top right corner.
Step 2: Scroll down and tap the Clear Cache option. Then, a Clear All Cache pop-up will appear > press Clear > press OK to exit the program.
Step 3: Open Snapchat again. If you access the quick add list now, there should be new friends appear.
Snapchat Algorithm For Quick Add
What factors make Snapchat decide to suggest you a specific user on Quick Add? Here are the possibilities.
Mutual friends based on the profiles of your friends
It's very similar to Facebook's suggestions. For example, let's call you A. If you know a person named B and said person has a friend named C, C has a higher chance of appearing on A's Quick Add list than other people who don't relate to B on Snapchat. Why? Because A and C share a mutual friend, which is B.
Profiles that are very similar to yours
If you frequently publish articles and Snaps with food content. Similar profiles with a food interest would be displayed on your Quick Add. The same goes for any other kind of content. Snapchat takes "show me your friend, and I will tell you who you are" quite seriously.
Location
Assume you go to college on a daily basis and meet new individuals. Snapchat will register this information in the system and suggest people who frequently appear on your campus. Don't be shocked if you run into the individual you met on Snapchat one day.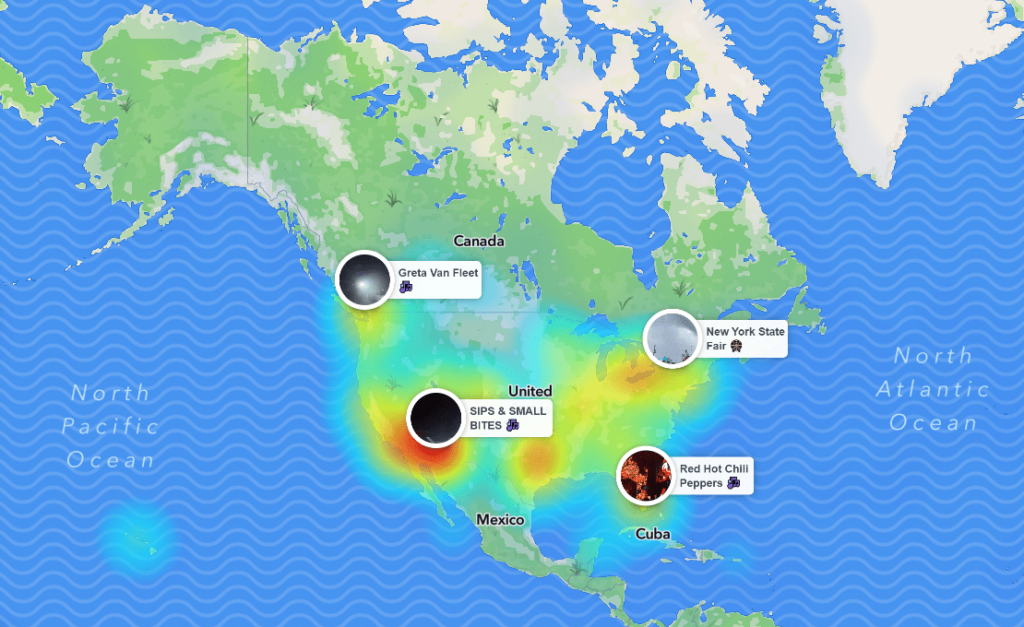 Fine Tune Your Snapchat's Quick Add Suggestions
We'll share some great tips on how to get more girls or guys on your Quick Add on Snapchat.
Why is my quick add all girls?
As mentioned above, Snapchat may use the mutual friend algorithm to suggest new friends. So, if your friends mostly have female friends, there is a higher chance that you will encounter a list of all-girl Quick Add suggestions.
How to get more girls on quick add?
People can add more friends on Snapchat with these methods:
Username
Contact list
Snapchat URL
Snapcode
If you want more girls on your Snapchat list, you can try adding people from your contact list that you think have a list of many girl friends (ask the people about this, they should answer without too much trouble). This will allow Snapchat's algorithm to catch on the idea. Or, you can visit more public locations where all kinds of people appear.
Why is my quick add all guys?
The same algorithm applies to this case. The mutual friend algorithm will propose new buddies. So, if the majority of your friends' friend list is male, you are more likely to come across a list of all-male Quick Add.
How to make your quick add all guys?
Modern resources provide the door to worldwide connections. There are few limits to networking on the internet, with anything from message boards, forums, video games, and chatrooms to social media platforms, blogs, streaming platforms, patron systems, and more. Even the most specialized, exclusive societies are accessible with a few mouse clicks.
To fine-tune your Quick Add list to all guys only, get yourself out there on forums or Snapchats accounts that focus more on male audiences or are made y male content creators. This will trigger your friend suggestions to have primarily male users only. However, remember that the list won't be made of 100% males. There will be female suggestions, even though there are very few.

How to get more guys on quick add?
The method we mentioned right above will help you get more guys on Quick Add Snapchat. You can also visit more physical locations where males visit more frequently, like bars or sports events. The easier way is to add more male friends to the contact list. This shouldn't be too hard if you participate in forums and social media niche groups.
How To Get More People On Quick Add
Increase your network of contacts and add high-engagement friends
Subscribe to accounts with high engagement and media campaigns
follow niche, community, and media accounts
Problems With Quick Add
It's very normal for digital features not to work, or at least not the way we want them to. So here are some of the most frequent problems with Snapchat's Quick Add and how to get rid of them.
Why is my quick add empty?
This indicates you've used up all of your Quick Adds and will have to wait a while for fresh individuals connecting with your friends to appear in your Quick Adds.
Snapchat's quick add feature does not always reveal someone to add. Occasionally, you may spend more than two weeks without seeing someone in the fast add tab. This is because only a small number of individuals share mutual friends with you, so only a small number of people qualify to appear on your Quick Add.
Furthermore, many of these people may have disabled the option that permits them to appear on someone else's quick add.
Why won't my quick add refresh?
The feature more or less has a time limit. It doesn't necessarily mean the feature is flawed if it doesn't refresh. Remember that your friends have a limited friend list as well. So there will be a limitation to the times your Quick Add list is on and available.
Why did someone disappear from my quick add?
There are many possible reasons why someone disappears from your Quick Add:
They may have disabled or deleted their Snapchat account
They have toggled off their Quick Add appearance
They are no longer on the friend list of your friend
Three options appear when you go into Add Friends and click on the … icon in the upper right corner of the page:
Hidden from Quick Add
Recently Added friends
Ignored from Added Me
In the Hidden from Quick Add, you can see the list of people you eliminated from your Quick Add suggestions. Unfortunately, there is no way to unhide them. However, you may add them by searching for their username.
How To Hide Quick Add On Snapchat
Step 1: Launch Snapchat and tap on your profile image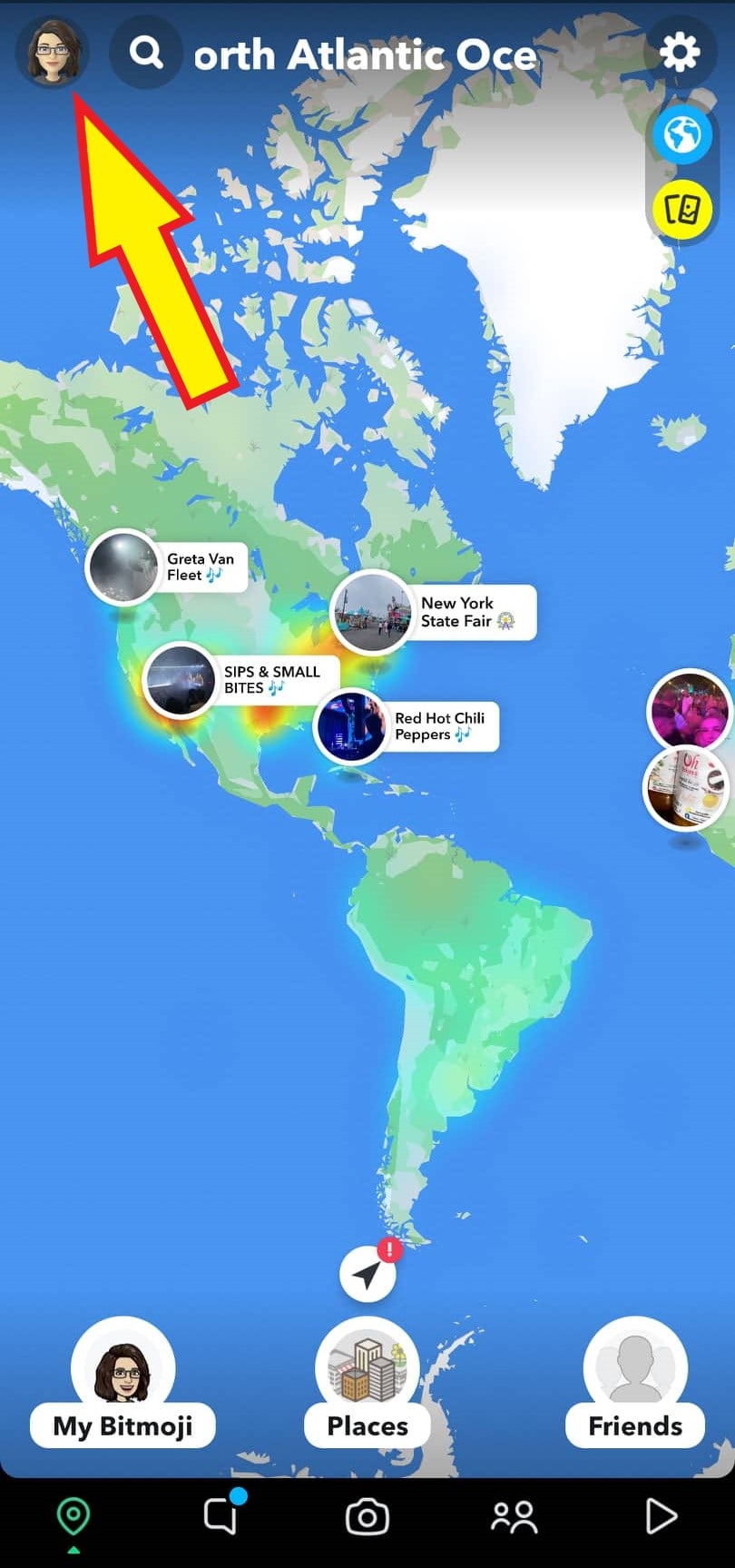 Step 2: Navigate to the Settings Menu and find the Privacy Control tab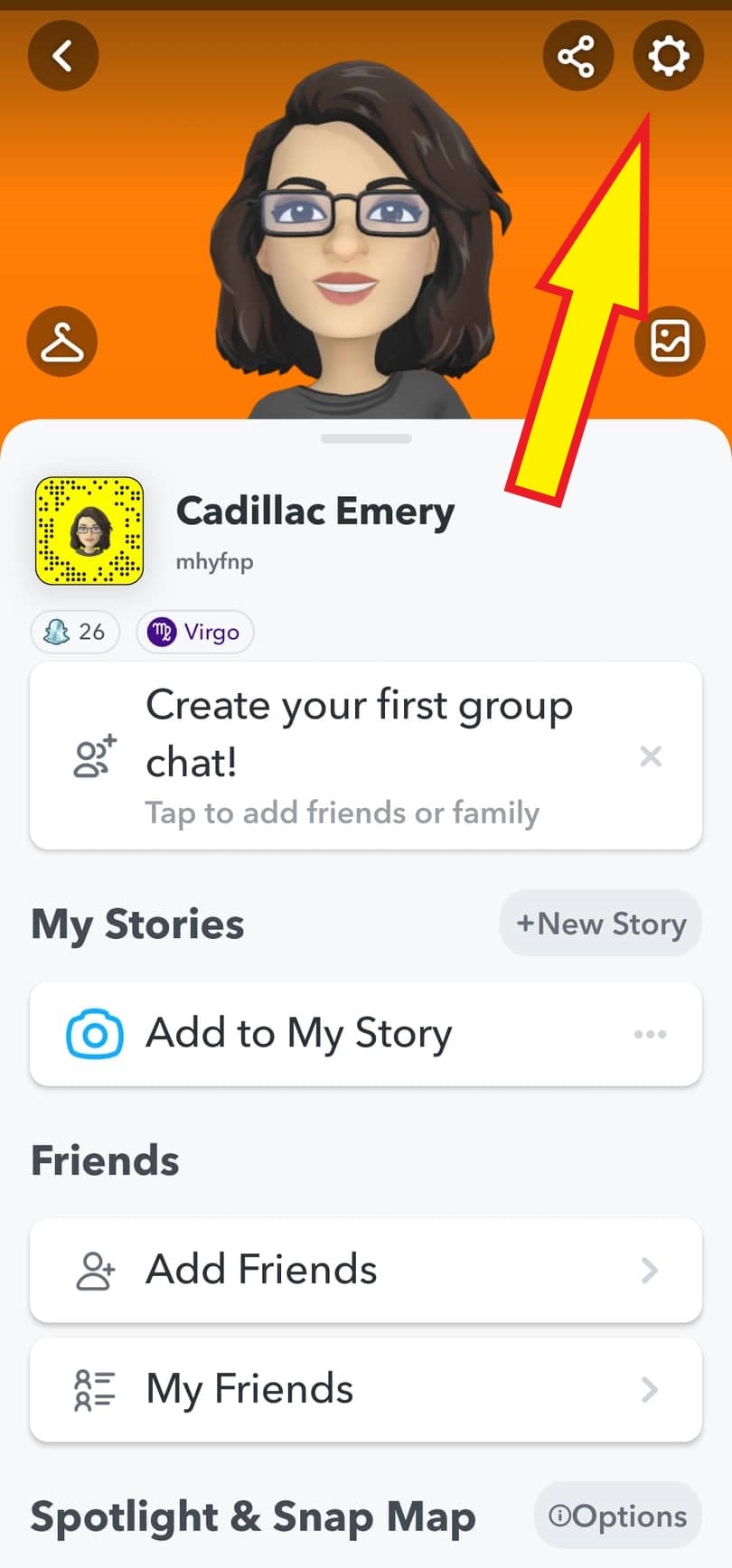 Step 3: Click on See Me in Quick Add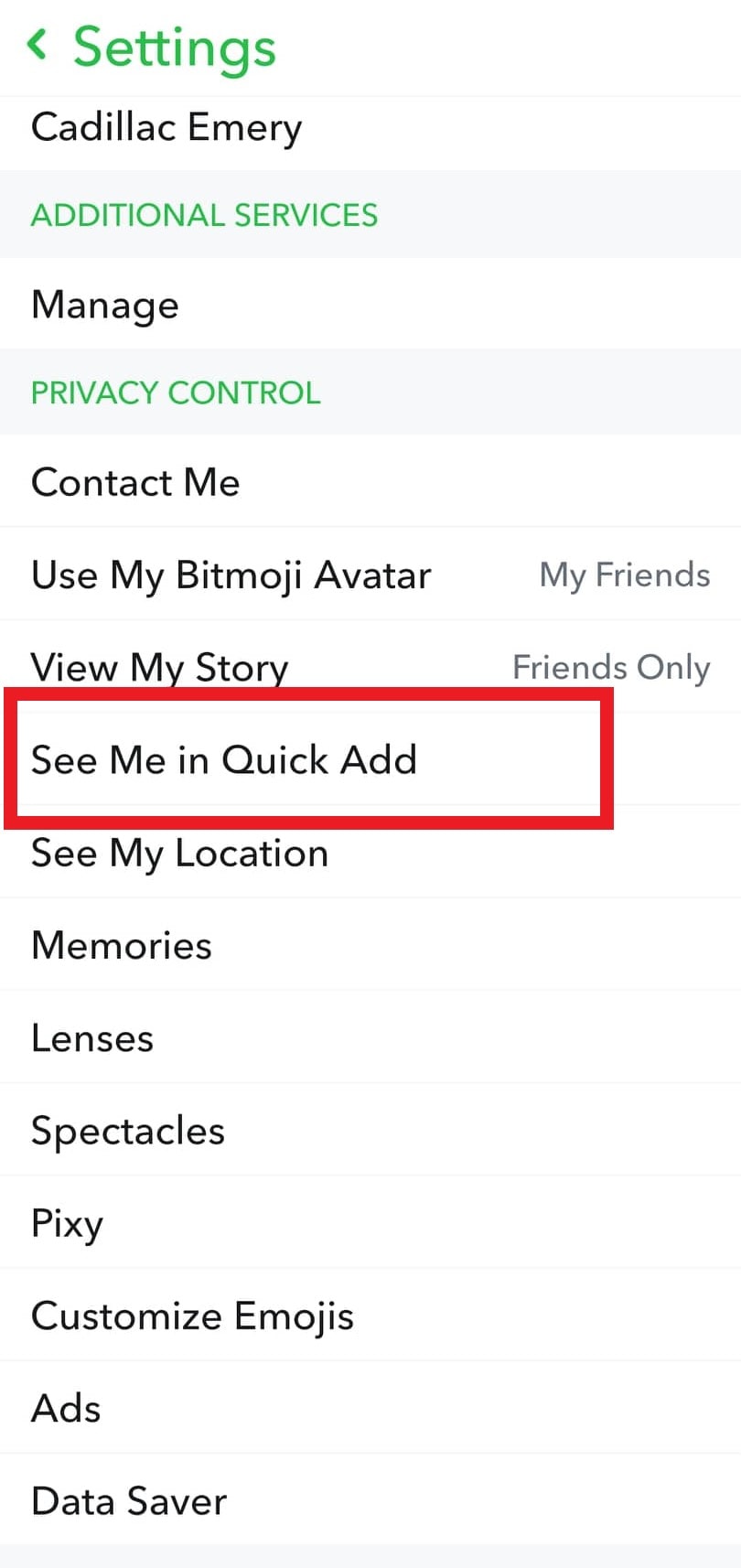 Step 4: Uncheck the box next to Show Me in Quick Add. This way, you won't appear on people's Quick Add anymore. However, Snapchat will still send you friend suggestions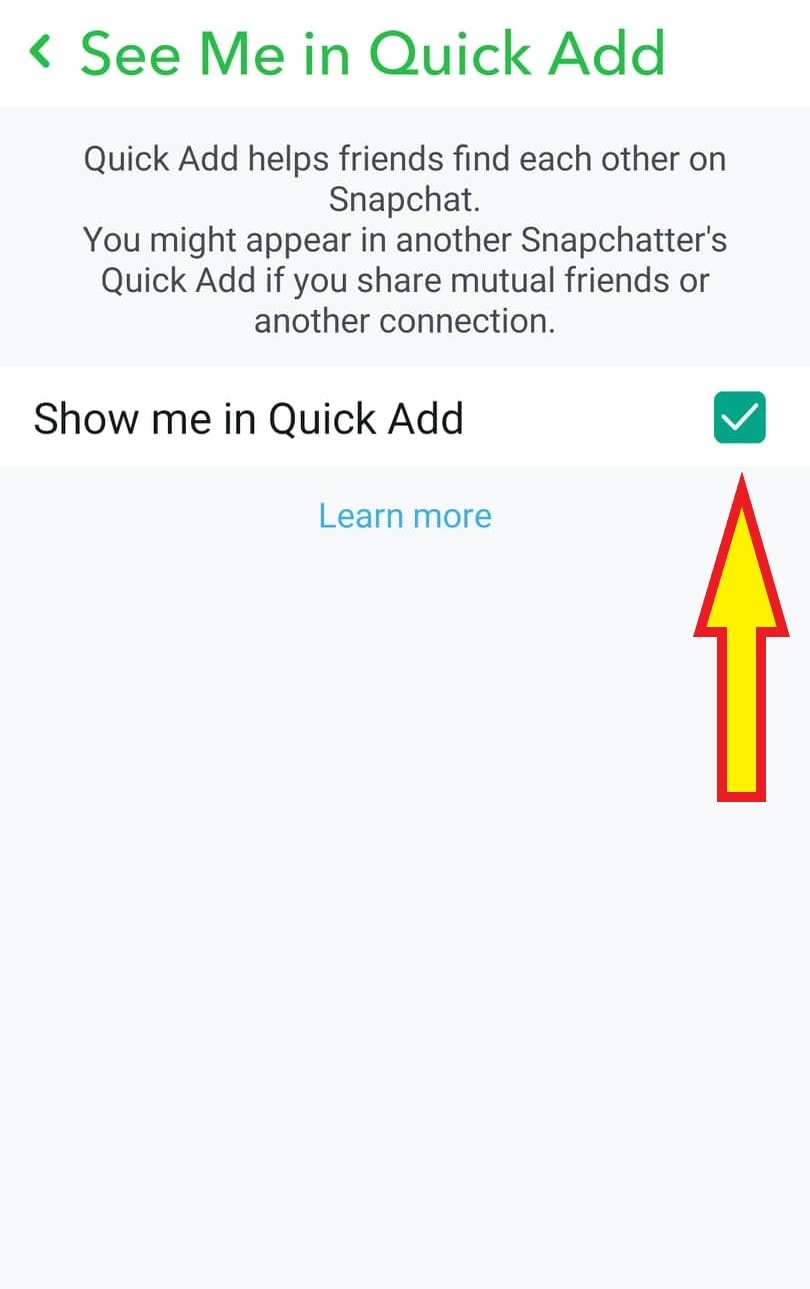 FAQs
How long does it take for quick add to refresh?
It is quite difficult for any user to determine how frequently the 'Quick Add' area is updated. The 'Quick Add' section would be updated if the following conditions were met:
– When you add someone to your phone's contacts.
– When someone on your contact list signs up for or begins using Snapchat.
– Every time you add someone on Snapchat, and they add you on Snapchat, your mutual friends will appear in the 'Quick Add' area.
If someone is on my quick add am I on theirs?
It depends. If you toggle off your appearance on Quick Add sections, they won't see you even if they appear on your Quick Add suggestions.
Why is my ex on quick add?
Maybe he didn't delete your number from his contact list. That's why he appears on your Quick Add list.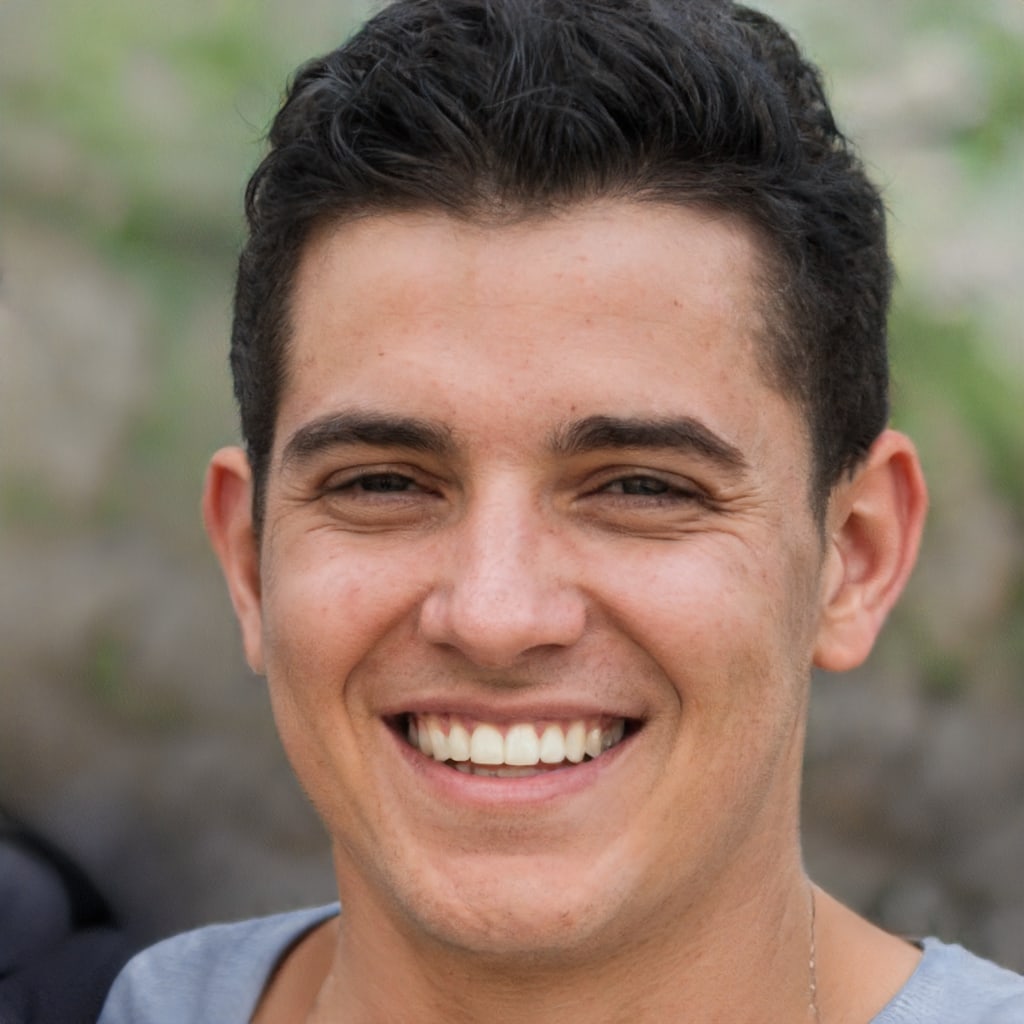 Andrew N. Keegan is a self-proclaimed "tech junkie" who loves consumer electronics. He loves Apple products and is always in line for the newest iPad. In addition, he loves technology, Office products, and social media.
He was continually attempting to figure out his family's computer. This thing led to an interest in how technology may improve our lives. He holds a degree in IT from NYIT and has worked in IT for over a decade. Since then, he's been hunting for new goods to share with friends and family.
Andrew N. Keegan loves video games, tech news, and his two cats. He's also active on social media and shares his latest tech finds.