If you're looking for the answer to "What does GUA mean in shoes and sneakers reselling?" you've come to the right place. You can read the full meaning of GUA below and discover more terms used in the field of shoes and sneakers.
GUA Meaning Sneakers & Shoes
GUA means Gift Upon Arrival. It is a common term used in reselling shoes and sneakers on online platforms.
You can find the term Gift Upon Arrival (GUA) is often used in online sneakers transactions. For example, the buyer or resellers will ask for GUA payment via Paypal, which means that the payment will be marked as a "gift" in Paypal. This will helps the seller to avoid the extra transaction fees.
However, GUA payment or shipping can be a scam because when you marked Paypal payment as a "Gift," you cannot do anything but lose your money if the seller is a scammer who sent the fake package to you. Paypal will not be on your side when you make a dispute in this case, as the transaction was made as a "gift." 
Thus, when you want to buy sneakers from online resellers, you should be careful with the GUA offers, like making GUA payment, GUA shipping, or GUA only. Besides, you can tell the resellers that the transaction would be sent with No GUA. If they accept your condition, you can continue the transactions, and if not, you should end the transaction and walk away.
Be aware of scams when buying sneakers from online resellers
Because buying sneakers only can be much cheaper than buying in physical stores or retailers, many people prefer making transactions with online sneakers resellers. Though there are many legit online resellers, a large number of scammers also exist in the online market to take your money once you let your guard down.
Youtuber JumperMan Kris, also a sneakerhead, expressed that scammers had been "on a whole other level." He pointed out that these scammers built an online account and made it look like an official online sneaker shop. This way is effective in tricking people if they do not know much about the sneakers market. So, you should beware of such online accounts to avoid getting scammed when making online transactions.
Besides, here are some tips for you to take into consideration before sending an online payment for sneakers products:
Check the online resellers' accounts carefully. If you notice they copying the picture from other places, you should avoid them. You can also ask to check the store's legitimacy in the sneaker forum or Facebook groups, they will give you the answers in short hours.
Buying from reputable resellers and reputable online marketplaces.
Avoid GUA payments or shipping methods.
Ask for invoices of transactions.
And it's better to buy from official physical stores and retailers, though it costs more than purchasing from online platforms.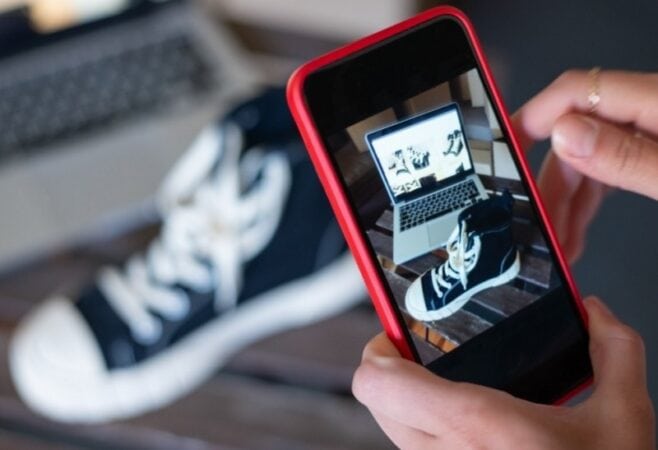 Other Shoes & Sneakers Terms
In this section, you will discover more sneaker terms. Hope you like it.
Team Bank is a signature colorway of shoe fashion. "Team Bank" (TB) is a generic team-matching selection that appears mostly in a two-color combination of black, grey, white, blue, navy, and red color, depending on the sneaker line and brand. The stand-out colors are often located on the midfoot strap, logos, midsole, and tongue. For example, the "Team Bank" colorways of the Nike PG 2.5 include Royal/White, White/Black, Grey/Black, and Black/White.
Besides the NIB acronym, BNIB – Brand New in Box and NWB – New with Box terms are also used. These acronyms are often found in sneakers that have not got sold during their trend. They are stored in the factory where they were produced and remain in their perfect conditions
GR is the acronym for General Release shoes or sneakers. These GR shoes and sneakers are usually stocked by all retailers with no limited quantity.
Grade School or GS shoes and sneakers refer to the footwear models that have the size for kids or for adults with the foot size smaller than usual. The GS shoes are usually in the size of 3.5 – 7. GS can be classified into BG – Boys Grade School and GG – Girls Grade School.
Refs – Referee Sneakers/Shoes
These sneakers are made for or chosen by referees (shortened as refs) in sports like basketball or football to match the uniform requirement of the referee community while still meeting their needs of performance.
For example, the NBA basketball referee community requires the referees' footwear must be all-black. Meanwhile, each NBA referee has to run 185 miles per game, on average. So, the option might fall into the basketball and running shoes with all-black color.
Player exclusive (PE) shoes are special versions of a sneaker given to professional athletes. The sneakers are typically provided by shoe manufacturers for athletes to wear on the field and are not released to the mainstream. You can easily find PE shoes in the world of basketball. The Air Jordan 31s is an example of PE shoes that have been worn by many basketball players, such as Frank Kaminsky, Kawhi Leonard, Russell Westbrook, and Mike Conley.
Special Edition (SE) shoes are shoes with designs that are belonged to exceptional events. The SE shoes/sneakers' designs usually display the meaning and significance of the event when it is released.
The colorway is the color scheme for sneakers or shoes. It is often as important as the actual model of sneakers.
Beaters is a well-worn, likely older model of shoes that probably have some significant wear and tear on them.
Grails are sneakers that a person prefers to others and is willing to pay a large amount of money, even higher than the market value, to get.
"Replica" or "Unauthorized" are the terms indicating that the sneakers are fake though their appearances are really close to the original ones. The "B-grades" or "Super Perfect" carry the same meaning. Such sneakers may have very good quality, but they are still fake because they are not produced by the actual and original companies/brands.
FAQs
What is a shoe style code?
A style code/number of a pair of shoes or sneakers is the serial number indicating the style ID and the color number of the specific shoe model. It will help to track the selling and stocking amounts. Besides, the style code is often asked by online buyers to know the exact brand and model of the sneakers.
The style code of sneakers and shoes is located under the size chart on the tongue's white tag. The code is presented in the form of nine digits. The first six digits show the style, and the last three digits show the color of the sneakers/shoes (a dash will be used to separate these code numbers), for example, the style code on Nike sneakers: AQ3366–601, and style code on Under Amour sneakers: 1215467-103.
What type of footwear is best for PE?
PE indicates Player Exclusive items. The footwear types best suited for PE include running shoes, basketball shoes, cross-training shoes, and tennis shoes, which are ideal in a physical education setting.
Does Nike send free stuff?
Yes, Nike sends free products for its product testing programs.
Nike has three different types of testing programs available: shoes, apparel, and kids. This means that once you receive your shoes for free from Nike, you will have three months to wear them during your athletic activities.
Video: EVERY Sneakerhead Term!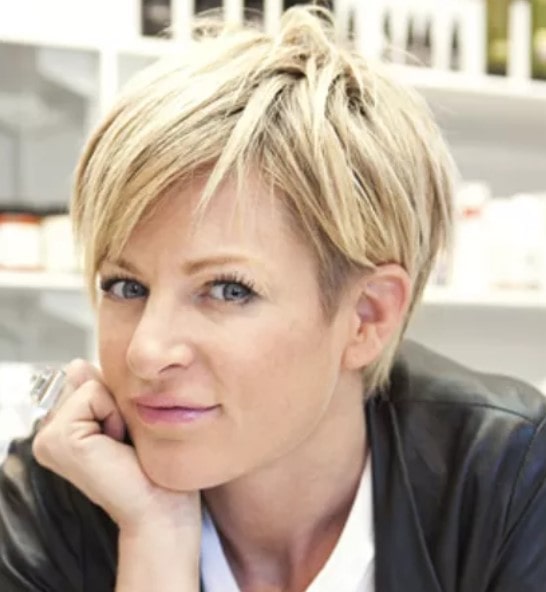 Anderson continues to showcase her creative and technical skills throughout a brilliant freelance career and the ever-developing body of work in her portfolio. Her dynamic and engaging qualities has also built a loyal celebrity clientele, especially in the niche of Men's Grooming.
Erin's expertise and charisma have attracted Brand Ambassador opportunities with brands like SEDU (HSN), VO5 and TRESemme for whom she has previously served as an on-camera spokesperson doing behind-the-scenes reporting segments at New York Fashion Week. Designers, beauty editors and a wide range of industry media outlets continue to call on her frequently for expert advice and trend reporting. She has also styled hair looks for Vogue, Teen Vogue, V, New York Times Magazine, Pop, andVanity Fair while collaborating with renowned photographers such as Richard Burbridge, Patrick Demarchelier, Terry Richardson, Norman Jean Roy, Maciek Kobielski, Rudolfo Martinez and Catherine Servel.