If you're a fan of the popular ticketing service Ticketmaster, you may have noticed that your tickets aren't always eligible for resale. This article will explain why that is and provide a solution to help you get around this problem.
Specifically, this article answers the question, "Why are my tickets not eligible for resale on Ticketmaster?" and provides you with ways to sell those unavailable-for-resale tickets.
Why Can't I Sell Or Resale My Tickets On Ticketmaster?
According to the Ticketmaster help center site, you can't sell or resell your ticket because the event organizers (venues or artists) have removed or not allowed the resale option for their event.
"Not all events or tickets are available for Fan-to-Fan Resale. If you don't see a Sell Tickets button or it's grayed out, selling your tickets through Ticketmaster is not available."
Ticketmaster is an American ticket sales and distribution company founded in 1976 with headquarters based in Beverly Hills, California, U.S. The clients of Ticketmaster company are venues, artists, and promoters. The event tickets sold by Ticketmaster are controlled, provided, and set prices by their clients. In 2010, Ticketmaster merged with event promoter Live Nation. The company announced in 2017 that it would develop a TicketExchange platform for selling and validating tickets on third-party websites, including StubHub.
What does Resale not available mean on Ticketmaster?
If you see the message "Resale not available" on your Ticketmaster event, this means your bought tickets for that event cannot be resold.
According to the site, there are several reasons why you see the message "Resale not available," including:
Festival tickets purchased on a payment plan/deposit scheme and some theatre shows.
Tickets purchased initially as a Resale ticket.
The "sell" button is turned off because the event is only a few days away.
Why Does Ticketmaster Allow Resale?
There are two main reasons why Ticketmaster allows resale tickets: to help other fans, who cannot purchase the tickets when it goes on sale, can buy the ticket from other fans, and bring new revenue to the company.
Firstly, Ticketmaster enables the Fan-to-Fan resale option to allow buyers to resell their tickets if they cannot attend the events so that other fans can have a chance with those resale tickets.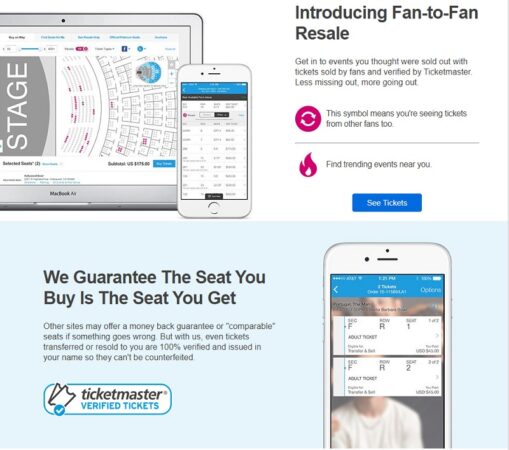 Besides, "in limited circumstances, Ticketmaster becomes a ticket holder and may resell a ticket. For instance, we may have received tickets from an Event Organizer as part of a sponsorship arrangement, or we may have tickets returned by a fan to our Fan Support center," read Ticketing 101 of Ticketmaster.
Secondly, by allowing reselling tickets on Ticketmaster.com, Ticketmaster could get a new revenue source through a second commission on every "verified resale" ticket sold.
What do resale tickets mean on Ticketmaster?
Ticketing 101 of Ticketmaster.com demonstrates that "resale tickets are tickets sold by fans, season ticket holders and professional ticket brokers." It also added that the resale tickets on Ticketmaster are "clearly identified, either by color or by description," with the list price can be higher or lower than the face value.
Are Ticketmaster resale tickets guaranteed?
Yes, the resale tickets on Ticketmaster are safe and guaranteed because they are all verified tickets.
When someone sells their fully-purchased ticket through the Ticketmaster website, they are referred to as a Verified Resell, and this ensures that you are purchasing a legitimate ticket. Moreover, Ticketmaster also guarantees that "the seat you buy is the seat you get." They verify any tickets transferred or resold to you, and those tickets will be re-issued in your name.
Can I sell my Ticketmaster tickets privately?
If by "privately" you mean selling Ticketmaster tickets to your friends, then the answer is yes, you can do it by using Fan-to-Fan resale on Ticketmaster.
After uploading the ticket to resell, you just need to tell your friend the seat number, row, and block, and then they can log in to their Ticketmaster accounts and buy it.
Besides, if you buy tickets for your friends on Ticketmaster, you can also transfer the ticket to their account if those event tickets are transferrable.
Can I resell my presale tickets or transferred tickets on Ticketmaster?
Yes, you can resell those types of tickets on Ticketmaster.
Because Ticketmaster has a Fan-to-Fan resale function, you can use it to sell your purchased Ticketmaster tickets if you cannot attend the event. However, beware that the resale option is unavailable for some events at the Event Organizer's discretion.
How To Sell Ticketmaster Tickets Not Eligible For Resale?
If your tickets are not eligible for sale on Ticketmaster, you can list them on other ticket marketplaces that allow you to upload the mobile QR codes of the ticket.
Because some events on Ticketmaster removed or disabled the resale and transfer options at the Event Organizer's discretion, one way to sell those events' tickets is to list them on ticket marketplaces that allow you to upload the mobile screenshot of your ticket with mobile QR codes. Some of the marketplaces that have the selling mobile QR code option are SeatGeek, Viagogo, TicketNetwork, and TickPick.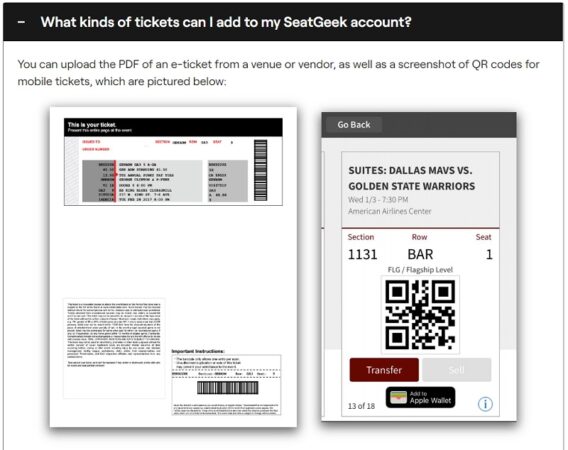 Where is the best place to sell unwanted concert tickets?
The best place to sell unwanted concert tickets is the ticket marketplaces.
You can resell the tickets on the ticket website that you bought from if it provides that option. Some of the ticket-selling websites that allow you to resell your purchased event tickets include Ticketmaster, Livenation, and AXS.
Besides, you can sell your unwanted concert tickets on the secondary ticket marketplaces, such as StubHub, SeatGeek, Viagogo, TicketNetwork, TickPick, VividSeats, etc. Listing on those secondary ticket marketplaces, you should know and understand what kinds of tickets you can list. These sites will allow printable PDF tickets. Some of them will allow screenshots of mobile QR code tickets, while others will ask for a QR mobile transfer (transferable tickets).
Why are resale concert tickets so expensive?
The resell tickets are often more expensive than the original ones because they might cover the purchase fees when the reseller first buys them. Moreover, they cannot list the tickets with a price below face value since the artist, venue, or promoter has set face value as the minimum resale price for their events.
FAQs
Can you resell tickets?
Yes, you can.
Ticket reselling is legal in every state. Many states prohibit reselling tickets at an event site. In some states, the amount that can be charged for a ticket above the face value is limited.
Why is my Ticketmaster sell button grayed out?
If your Ticketmaster sell button is grayed out, it means your ticket cannot be resold.
This happens when the resale option is removed or restricted at the organizer's discretion or because the event date is about a few days away. 
Can you get scammed on Ticketmaster resale?
You will not get scammed on Ticketmaster resale because the resale ticket on Ticketmaster are verified and 100% authentic. After you buy the resale tickets on Ticketmaster, the tickets will be reissued in your name. 
Video: Get The Best Concert And Sports Seats On Ticketmaster
References: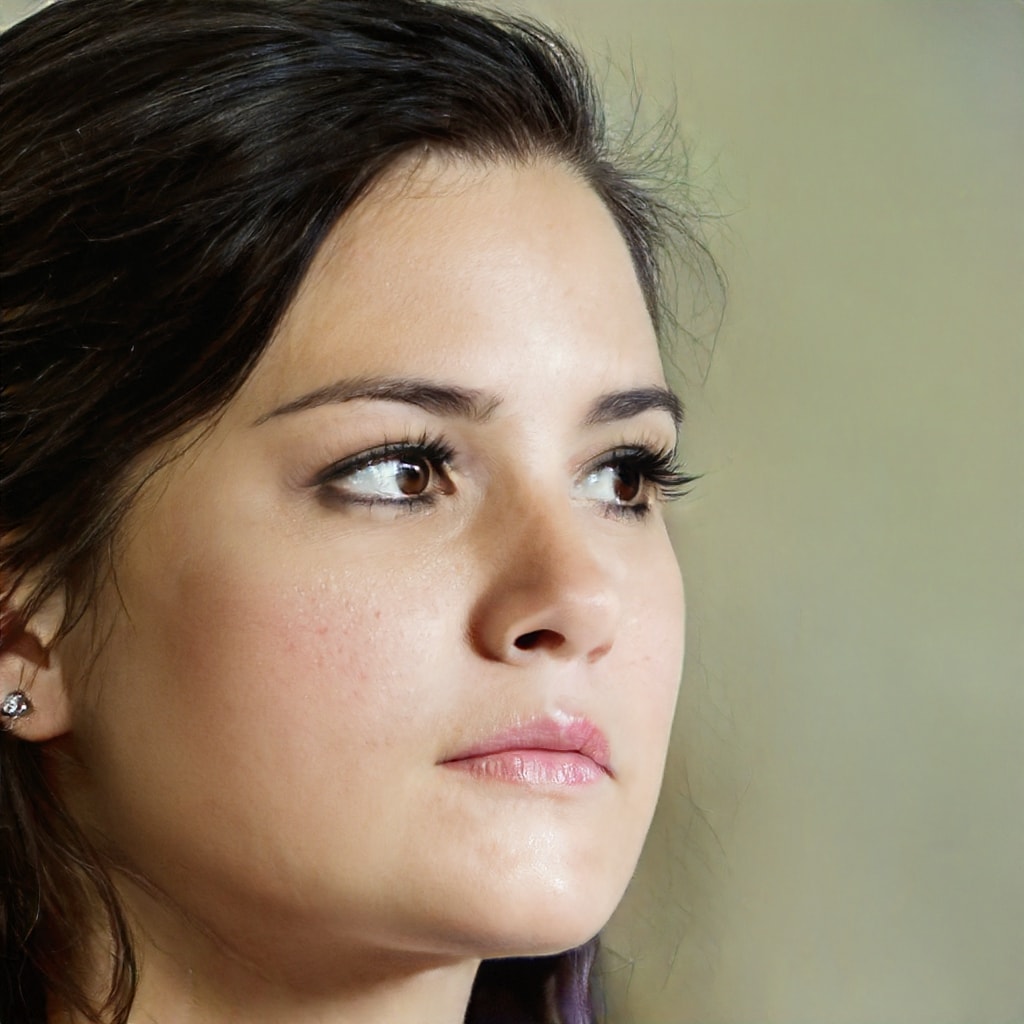 Entertainment-loving Mary O. Borges grew up admiring classic films and TV and wanted to participate in the industry.
Mary attended University of Southern California after high school in 2009. She got accolades in film and TV production. Mary worked as a production assistant after graduating. She quickly realized she loved behind-the-scenes work. She believes all stories should be told and promotes marginalized voices. She seeks creative ways to entertain and engage audiences.
Since college, she's loved comics and anime. She's interested in how various genres reflect Japanese culture and society. Three years ago, she was a Japanese commentator. She offers an incisive, thought-provoking critique of Japanese pop culture.
Sally writes entertainment blogs in her spare time. In addition, she loves exploring Japan and other countries