If you're an active seller on Facebook, you may have noticed that you're seeing your listings appear as "hidden" or "not shown" to users. In other simple words, some of your listings are only visible to you but not to other users or your customers. Typically, this is because of the Facebook algorithms for deciding which items to show and hide. It may also be because your listed items violate the policy of the Facebook Marketplace.
To know more about such problems, we will go through several related issues about listings/items on Facebook Marketplace in this article. The reasons and suggested solutions to the corresponding problems will be discussed in detail. Hope you find it useful to your online business!
Facebook Marketplace Listings Do Not Show Up In Search
Why do my Facebook Marketplace items not show up?
There are several reasons why your items or listings do not show up in search of the Facebook Marketplace. According to Meta Business Help Centre, the item-not-showing problem can be due to the following reasons [1]:
Your items are disapproved because they violate Facebook Marketplace's policies.
Your items are out of stock.
You have archived your items.
The links to your listings are broken.
The listings' descriptions are similar to the titles.
The category for your items is missing or invalid.
The images of your items are missing or too small.
Besides, if your account has posted multiple items that are similar to the first one you've sold, so Facebook will see that you are spamming the marketplace and hide your listings consequently. This is also because your account is temporarily "shadow-banned" by Facebook.
Shadow banning is the practice of blocking the content of an account from an online platform community. This means that content is not visible to the users accessing the site. On Facebook platforms, shadow banning means they hide or reduce the ranking of the content on newsfeeds because they consider that this content is problematic [2], [3].
How can I fix my "unshown" listings on Facebook Marketplace?
To fix this problem, you should check the cause first. If you notice that your listings have the issues listed above, you can fix them correspondingly. If you've fixed the issues but the items are still not appearing, there is a chance that your account has been shadow banned. In this case, you should wait for a couple of weeks or report the problem to Facebook Help Center.
Here are some suggestions you should do to avoid such issues when using Facebook Marketplace.
Follow the Community Standards and Commerce Policies of Facebook to avoid listings being rejected by policy violations.
Use high-quality and proper-size images for your items.
Provide the required details for your items such as size, variants, and expiration date.
Provide clear and proper descriptions for your items, following the description specifications of Facebook.
Avoid posting multiple items that are the same or similar to the previous one.
How to find my Facebook Marketplace listings
You can see and manage your listings on Facebook Marketplace by using either the mobile app or your computer. The following content will show you methods to access your own Facebook Marketplace's listings on both mobile phone and computer.
1. Using the Facebook mobile app
Step 1. After opening the Facebook app and logging into your account on your mobile phone, you can click the Marketplace icon. If you do not see that icon, you can tap the three-dash icon on the right corner –> tap Marketplace. Let's see the image for illustration.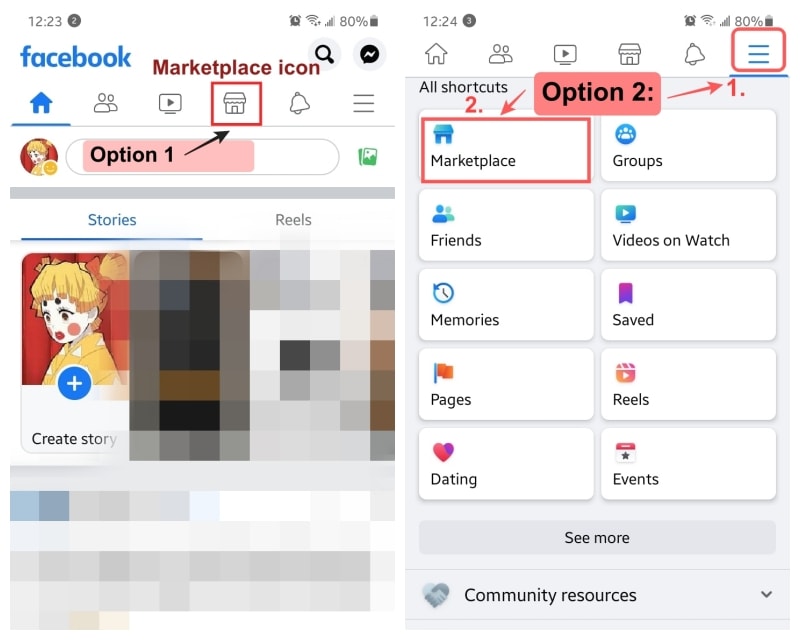 Step 2. On the Marketplace page, tap the "human" icon next to the magnifying glass icon –> tap Your Listings in the Selling section. After that, you can see all your listings.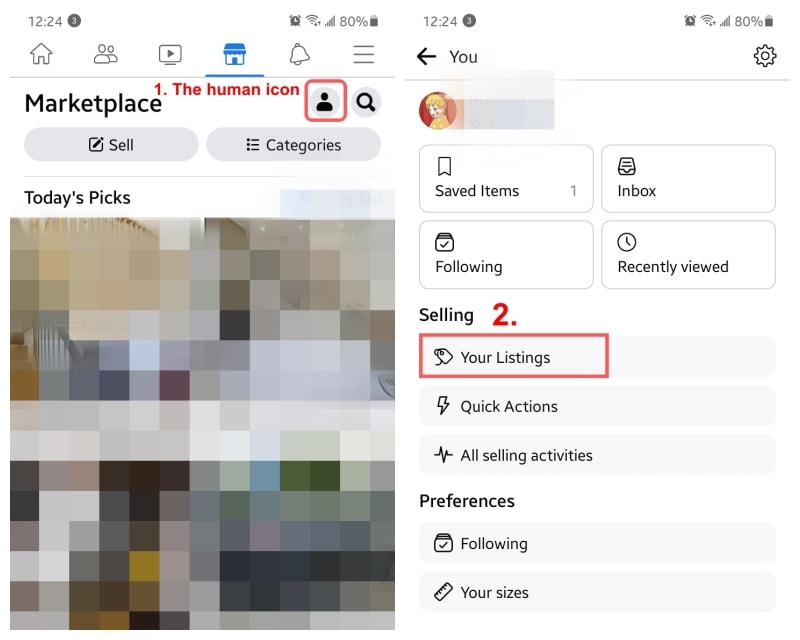 Note: If you want to edit your listing, tap the three-dot icon on the top right corner of your screen and select the option in the pop-up box.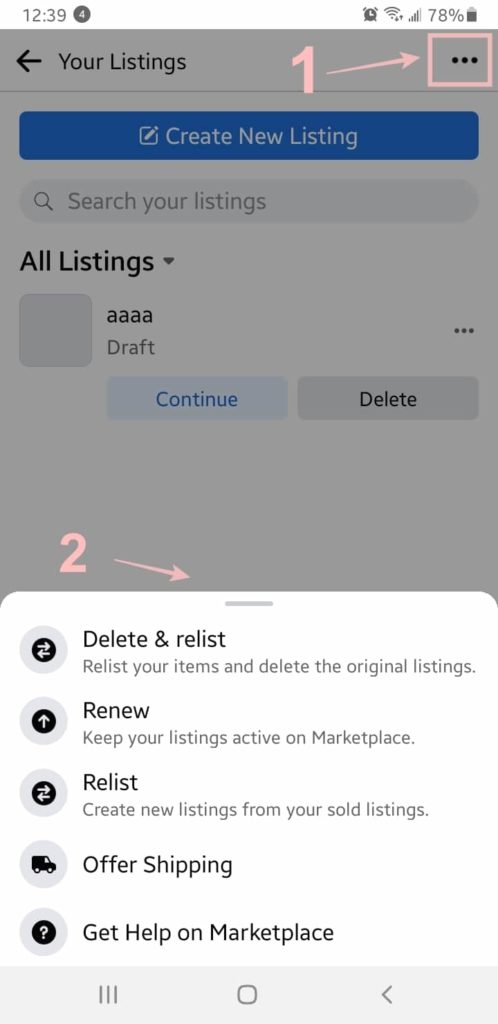 2. Using the Facebook site on your computer
Step 1. Go to facebook.com and log into your account.
Step 2. Click the Marketplace icon on the top or on the left sidebar.
Step 3. On the Marketplace page, click Selling, and then you can see all your listings.
How Do I Boost My Marketplace Listing On Facebook?
When you are an active seller on Facebook Marketplace, boosting your listings will help you reach more potential items and increase your sales. You can use the Boost listing feature of Facebook, and after that, your listings will be turned into Facebook ads [4].
To boost your listing, you can follow these steps:
1. Go to Marketplace –> click Your account (human icon) –> choose Selling to access Your listings page.
2. In the Your listings section, search the item for boosting and click Boost Listing on that listing.
3. On the Boost Marketplace listing page, choose the budget that is suggested or custom the budget plan to fit your plan.
4. Add and verify your payment method.
5. Preview your ad and your payment summary.
6. Click Promote Now to boost listing.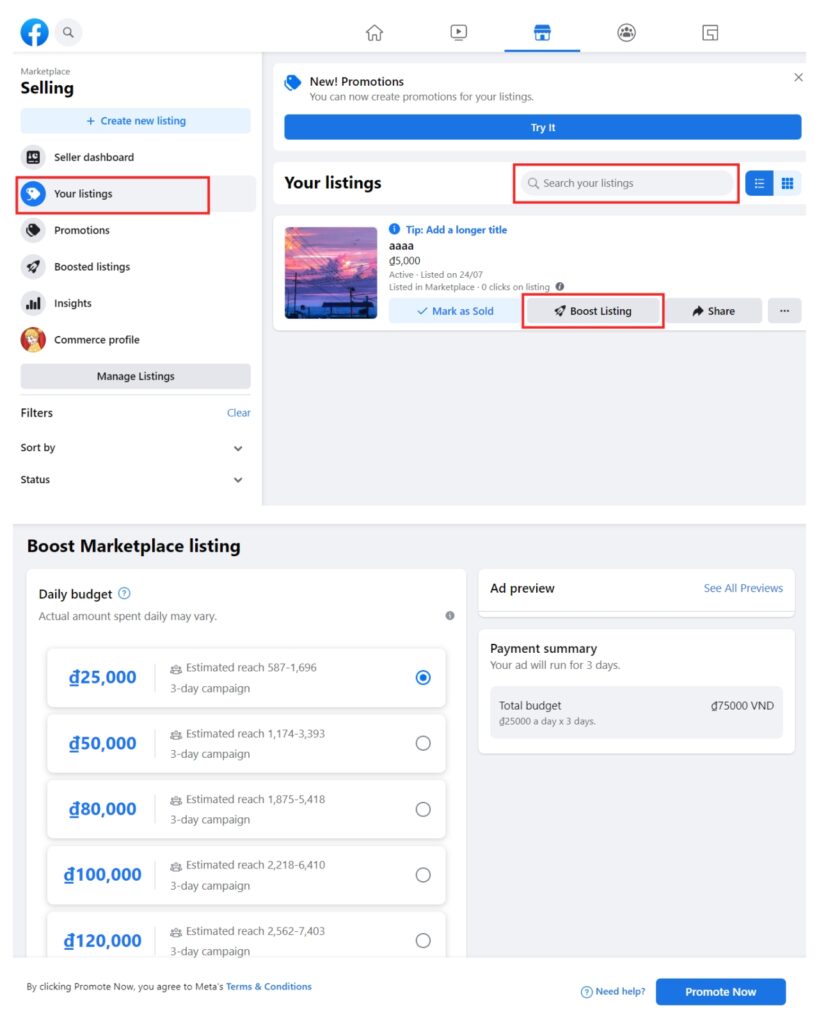 Note: After listing a new item, you can choose to boost it by clicking the Boost Listing button in the pop-up box.
Why is my boosted listing not showing up?
In some situations, your boosted listings will not show on the Marketplace, meaning that your Facebook Marketplace ads will not show up. Here are some reasons for this issue.
Your boosted item is sold.
Your boosted listings/ads violate the Advertising Policies.
Your ads or listings are duplicated.
Why can't I boost my Facebook Marketplace listings?
When selling your products on Facebook Marketplace, you can also find that not all of your listings are able to be boosted. Meta Business Help Centre demonstrates that there are 5 reasons why the Boost Listing is unavailable to your listing [5], including:
Listing review not passed
Listing is sold
Listing is a duplicate
Ad account status is disabled
Payment disabled for the user
How To Sort Items By Newest First On Facebook Marketplace
To sort the items on Facebook Marketplace on your computer [6], you can do it as follows.
1. On your computer, you go to the Marketplace page.
2. Type the item you want to search in the search bar and press Enter.
3. In the Filter section on the left sidebar, click Sort by –> choose Date listed: Newest first.
You can also filter the listings by the date-listed periods by clicking Date listed and selecting the time range in the list.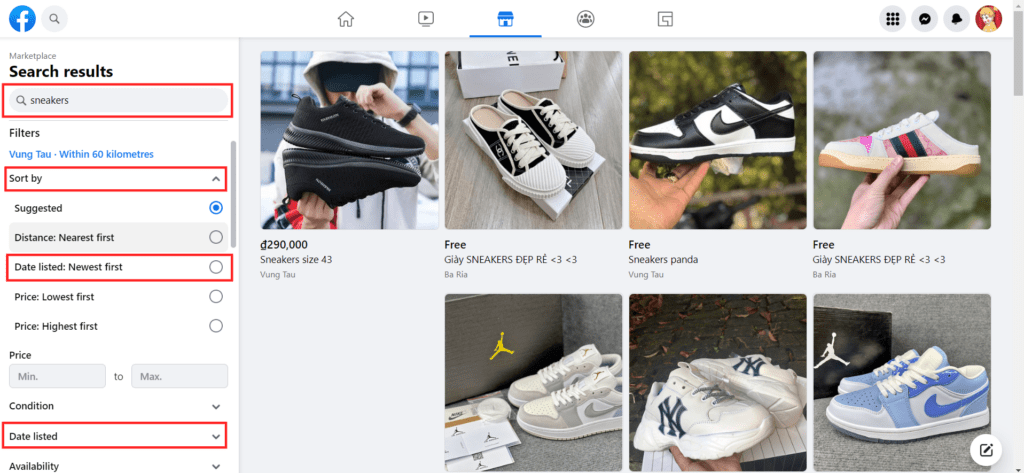 If you are using the Facebook mobile app, the following steps will show you how to sort the Facebook Marketplace listings by date.
1. Go to the Marketplace page.
2. Tap magnifying glass icon to open the search bar.
3. Type the item you want to search in the search bar.
4. Tap the FILTERS button (below the search bar) on the appeared product page.
5. In the Sort by section, choose the Date listed: Newest first; or you can select the time range in the Date listed section.
6. Tap See Listings after selecting all the features you want to search.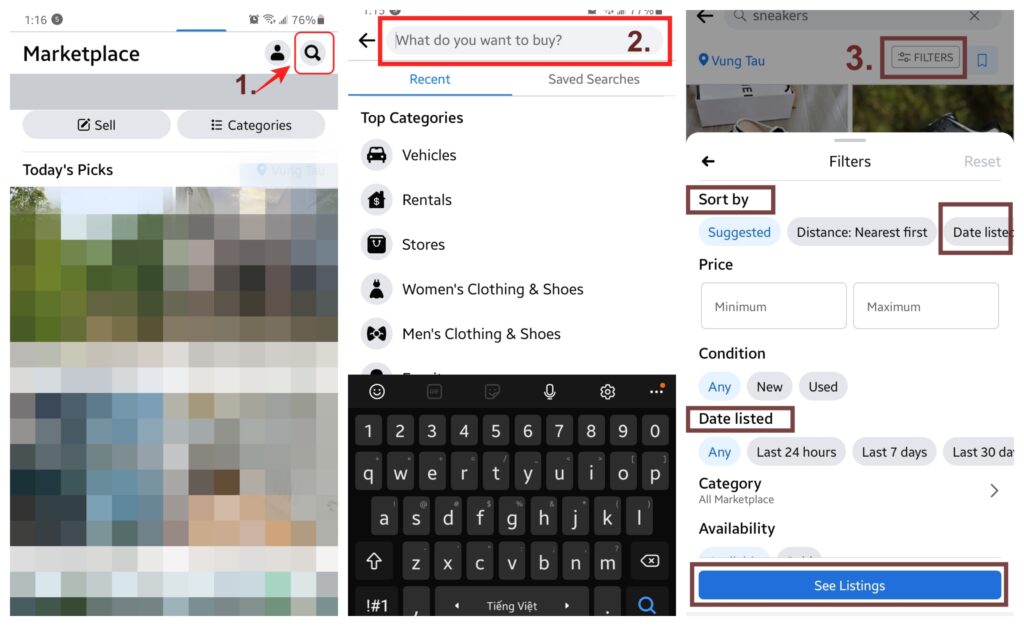 FAQs
How long does it take for Facebook Marketplace listing to show up?
Facebook says that it may take up to 24 hours (a day) to finish reviewing a listing. But in fact, you can see there are listings that are shown up after a few minutes while others will take about a couple of days to be successfully reviewed. If you do not see your listing on the Marketplace after a day, you can report the problem to the Facebook help center.
Why can't I renew my listing on the Facebook marketplace?
You cannot renew your listing if it has been sold or is under review. Besides, you are allowed to renew your listings after 7 days and have 4 times to do this.
Why did my Marketplace messages disappear?
The Marketplace messages disappeared because your listings were marked as sold or the listings were removed. Besides, you cannot see your Marketplace messages if your access to Marketplace has been removed [7].
Video: Facebook Marketplace Listing Not Getting Views
References: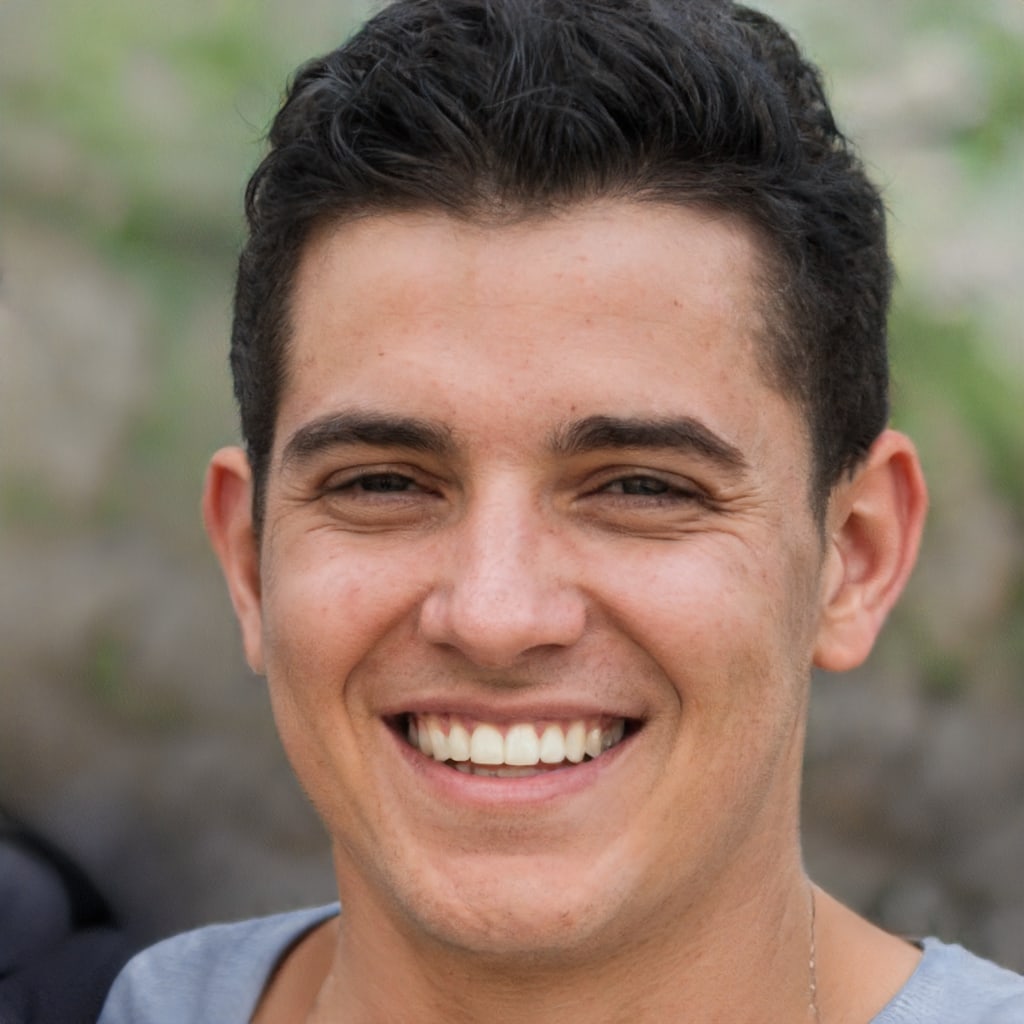 Andrew N. Keegan is a self-proclaimed "tech junkie" who loves consumer electronics. He loves Apple products and is always in line for the newest iPad. In addition, he loves technology, Office products, and social media.
He was continually attempting to figure out his family's computer. This thing led to an interest in how technology may improve our lives. He holds a degree in IT from NYIT and has worked in IT for over a decade. Since then, he's been hunting for new goods to share with friends and family.
Andrew N. Keegan loves video games, tech news, and his two cats. He's also active on social media and shares his latest tech finds.