Don't miss this instruction if you have never created an Aternos Tlauncher server! We will show you step by step how to create a server with this online platform and what to keep in mind when using Aternos.
To create a server, all you have to do is: create an Aternos account > Click on create > Go to Options in the drop-down menu to adjust the server's characteristics > Go back to Server and run it. You can find the detailed instruction below!
What Is Aternos Tlauncher?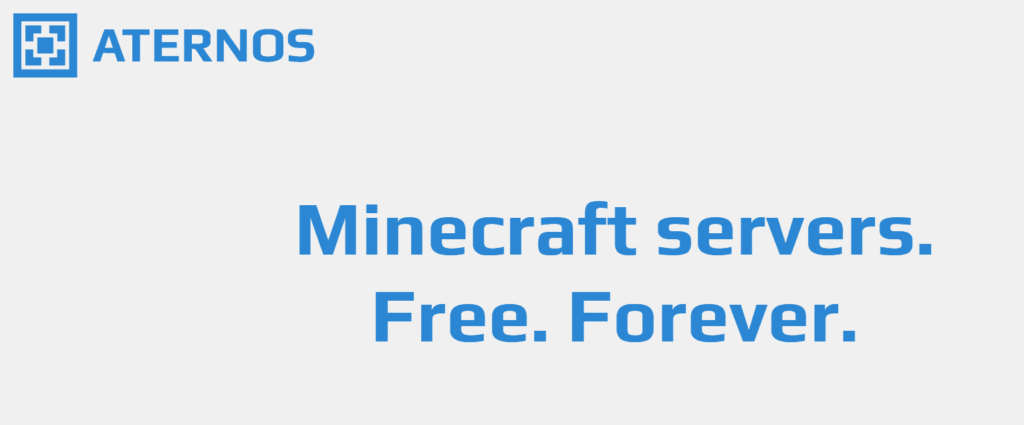 Aternos is an online tool that helps people create Minecraft servers for free and save the servers forever for future use. The best thing about Aternos is that it allows players o customize the world they want to open in Minecraft from even the minus details like slots, animals, monsters, capacity to fly, etc.
By far, Aternos is the most complete tool and the easiest to use. Normal players can't create an online server on Tlaucnher without the help of Aternos, so making use of this will allow you to play multiplayer games with your friend, even if you don't share the same LAN network. if you want to learn how to use it, check out our instructions below!
Aternos Server Minecraft Tlauncher
Let's dive into the process of building up a Minecraft server step by step!
How to make an Aternos server for Tlauncher
If you follow these steps, you will automatically create a server for Java Edition.
Step 1: Sign up or log into your Aternos account.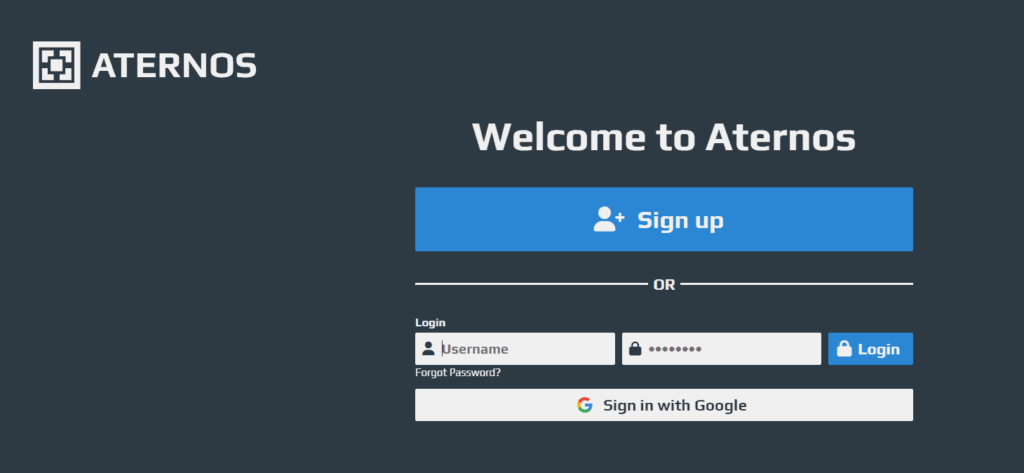 Step 2: Click on Play in the top right corner to enter the create window.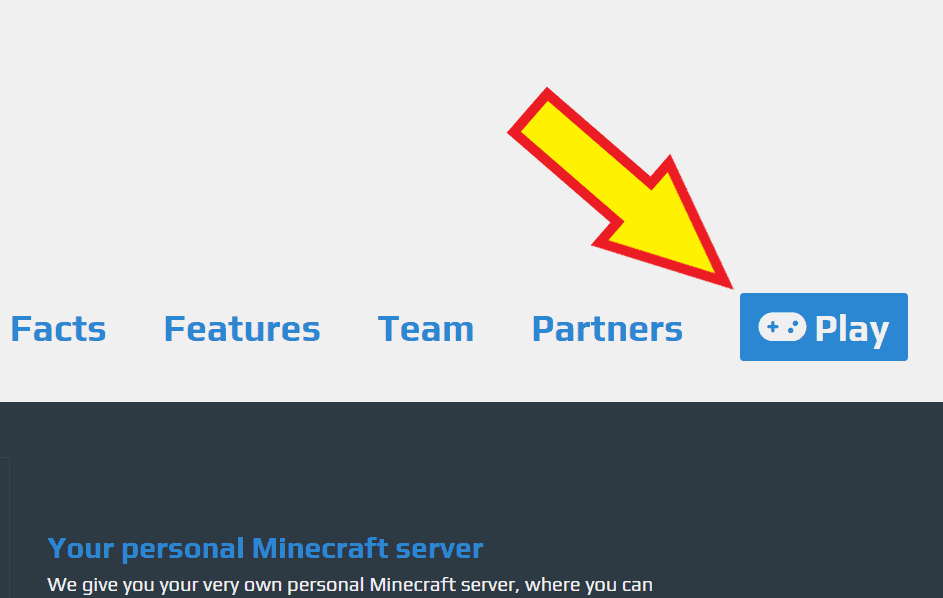 Step 3: Click on Create to start a new server. You can change the server's domain if you want to. Your server will automatically be in offline mode. You can edit the characteristics of the server while it's offline.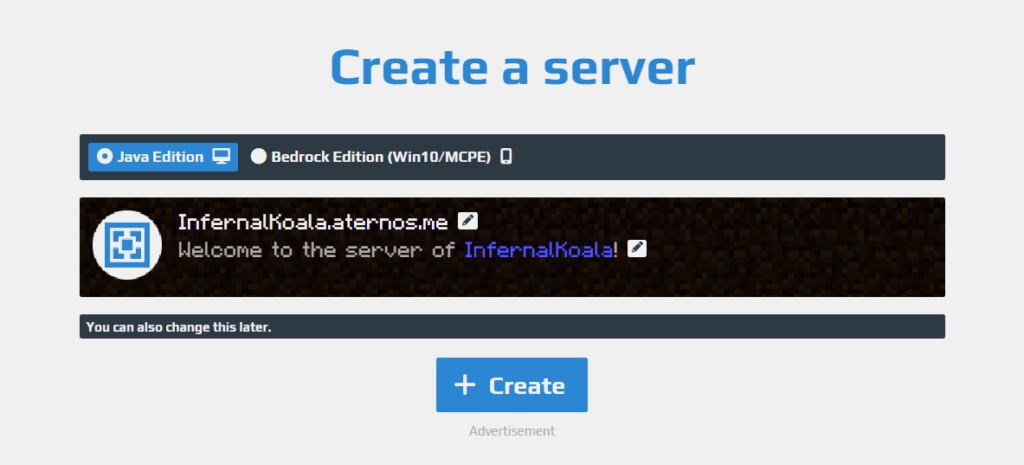 Step 4: At the left pane of the page, click on Options in the Menu column. You will be taken to a page where you can adjust the server's properties. Make any change that you find fitting.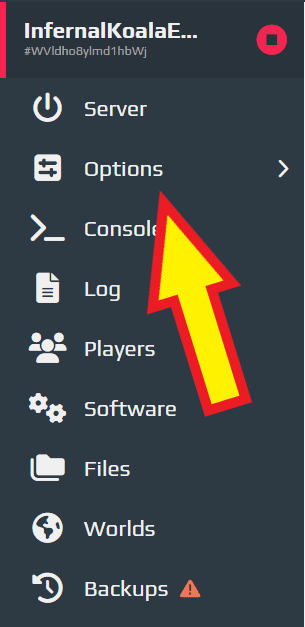 Step 5: Click on the Server option in the menu to go back to the main page. And click Start to launch your server. Now you will be put in a queue. You will have to wait a bit for the server to go online. This can take a couple of minutes. But basically, it's done!

Step 6: If you want to share the server address with your friends, click on Connect, as shown in the picture above. It will show you the IP and the port.

How to make a Java and Bedrock server Aternos
To make a Java server, you can follow the abovementioned steps. To create a Bedrock server, this is how to do it
The first way is to repeat all the steps above, except for the step where you click on Create. Switch to Bedrock Edition, and you will create one for this Minecraft Edition from the beginning.

The second way is to change a server setting from a Java Edition to Bedrock Edition. You can follow these steps.
Step 1: In the Server section, scroll down under the server you are making, and you will find a small area with information like Address, Software, and Version.
Step 2: You will find it saying "Vanilla" in the Software part. Click on the Change icon next to it.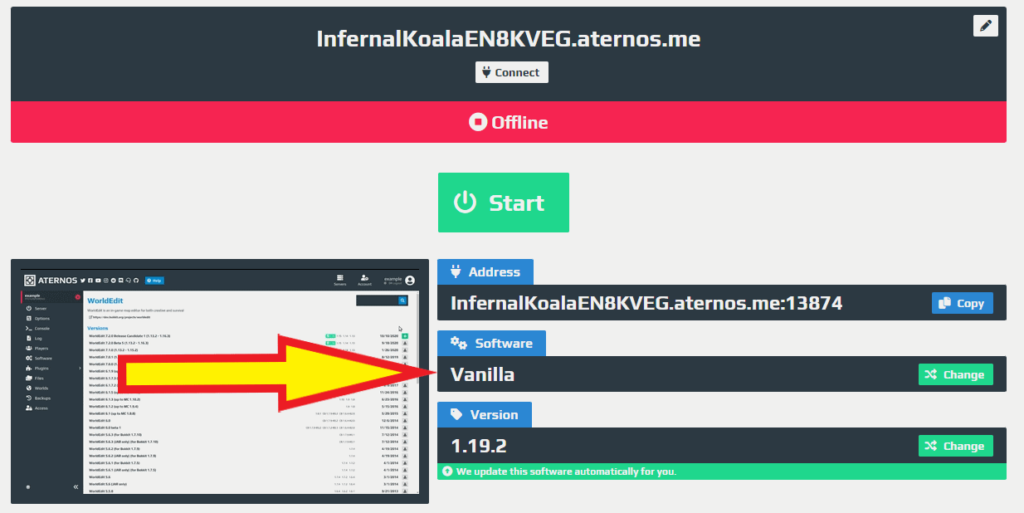 Step 3: Now, you will see a variety of software. Click on the Bedrock one, then click the preferred version to change your server to Bedrock.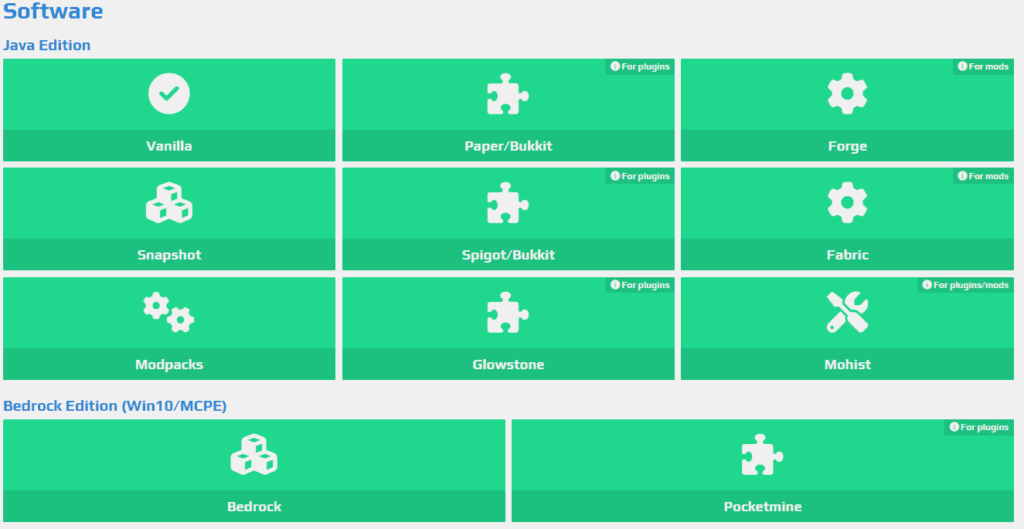 Step 4: It will take you to this window. Click Reinstall. When a pop-up window appears, click Yes, Reinstall. This will delete the settings of your Java server.

Step 5: Go back to the Server page. If you look at the Software section now, it will say Bedrock. You have successfully created a Bedrock server.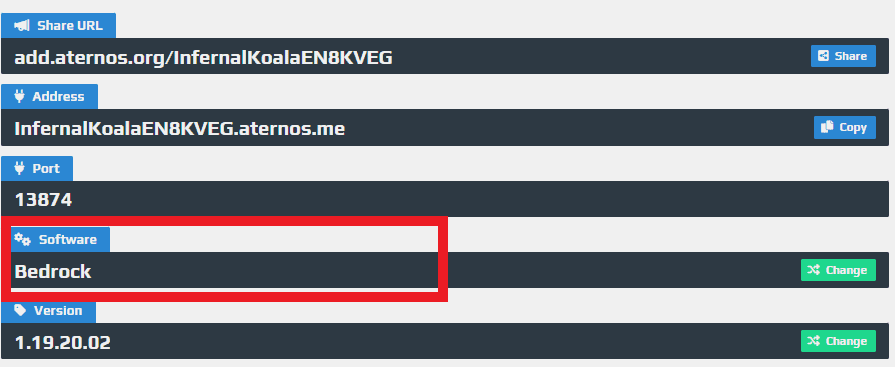 How to join Aternos server on PS4
First, you must ensure that all the devices you are connected to are on the same network. This includes your PS4 console and your mobile. Here are the steps to join an Aternos server on PS4.
Step 1: Download BedrockTogether from CH Play or App Store.
Step 2: Permit the app to connect to devices on your local network.
Step 3: Now you are in the app. You will see the IP and port sections. Fill in the fields with the IP and port of your Aternos server.
Step 4: Click Run.
Step 5: Go to your Minecraft Bedrock Edition on PS4.
Step 6: Click on Play.
Step 7: You will be taken to a window with 3 tabs: Worlds, friends, and servers. Click on Friends.
Step 8: Scroll down to the bottom; you will find the BedrockTogether server there. Click on it, and you will be on the Aternos server you added before. Done!
Tlauncher Can't Connect To Aternos Server
Suppose you want to fix Tlauncher can't connect to Aternos server or any other server. In that case, you can follow this detailed instruction. Sometimes Tlaucher lags when accessing Aternos server, but there is nothing we can't fix.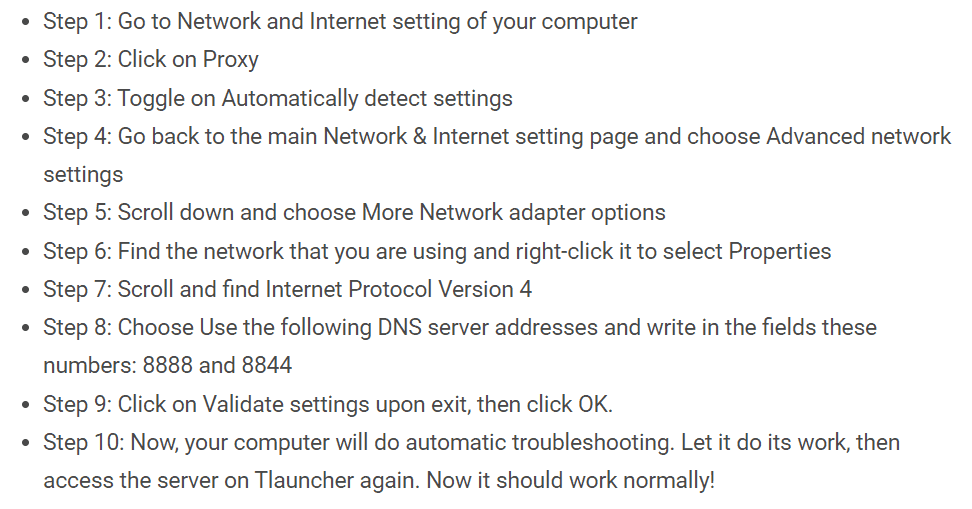 Precaution When Using Aternos
When you connect to an Aternos server, remember that it will be on for 3 minutes. After that, if the system detects that you are not on the server or actively playing, it will disconnect you from the server. So make sure that you are on the server or your friends are playing to avoid it from disconnecting automatically.
FAQs
Is Minecraft PS4 Java or bedrock?
The version available for PS4 is Bedrock.
Does Aternos work with Tlauncher?
Yes, Aternos works with Tlaucher. But sometimes, the server disconnects too quickly. You will have to start the server again.
Can I join Hypixel in Tlauncher?
Join the server using a verified Microsoft or Mojang account because Hypixel is an authenticated server. If not, you have to access a cracked version of the server.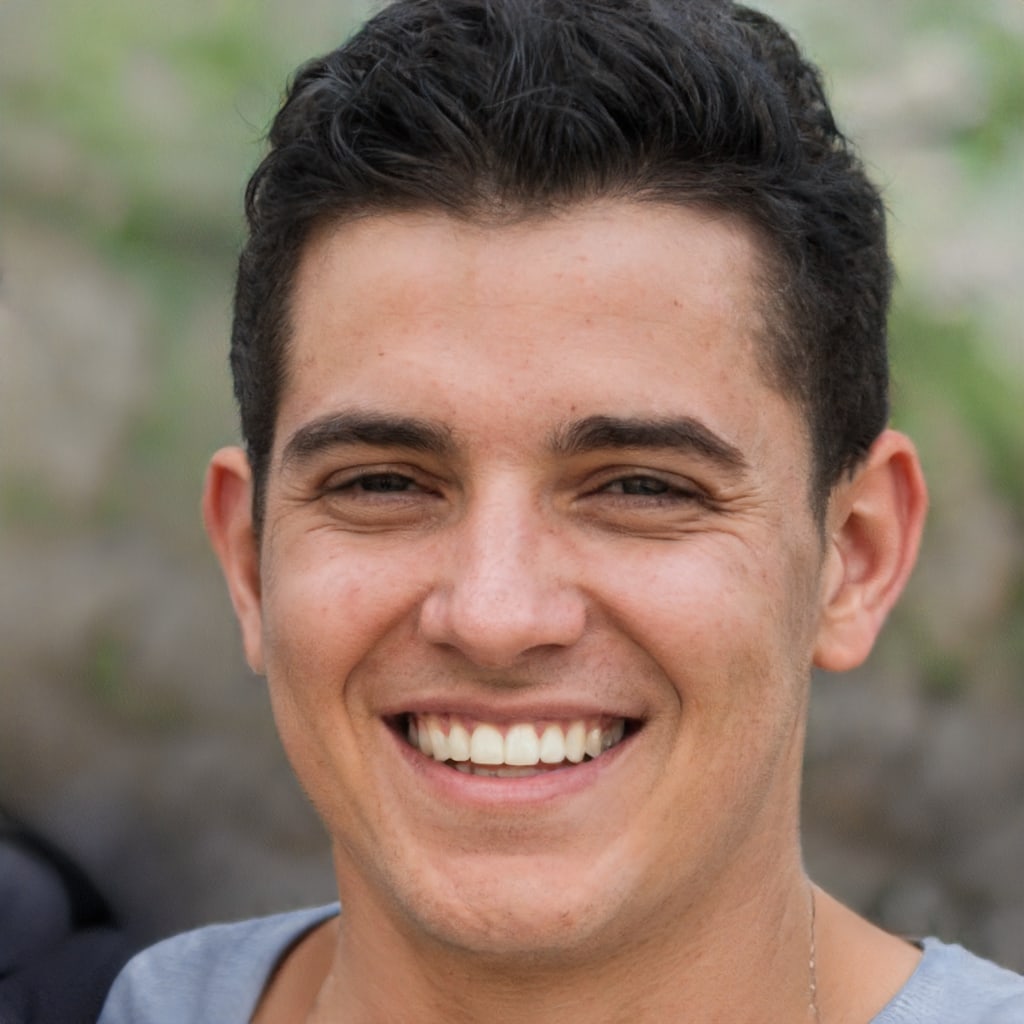 Andrew N. Keegan is a self-proclaimed "tech junkie" who loves consumer electronics. He loves Apple products and is always in line for the newest iPad. In addition, he loves technology, Office products, and social media.
He was continually attempting to figure out his family's computer. This thing led to an interest in how technology may improve our lives. He holds a degree in IT from NYIT and has worked in IT for over a decade. Since then, he's been hunting for new goods to share with friends and family.
Andrew N. Keegan loves video games, tech news, and his two cats. He's also active on social media and shares his latest tech finds.