How does didding on StockX work? StockX is a unique auction site that allows you to bid on products already sold on e-commerce platforms. It's a great way to make money from items you're no longer interested in or spend money on things that aren't currently listed on Amazon, even though they used to be.
When you bid on an item, the stock value goes up. If you are the highest bidder, you win the item and get to keep it. If someone else bids higher than you, you lose your bid, and the article goes to them. If no one bids on the item, it remains on the shelf for auction.
StockX Terms Definition – How Does Bidding On StockX Work?
There are some basic terms on StockX that you should know before making the first bid on the platform. Check them out below!
What does bid mean on StockX?
When you bid or place a bid, it means that you are willing to pay a certain amount of money to own an item. Buyers that engage in auctions compete against one another in an open bidding procedure to win the item. They accomplish this by submitting competing offers in an attempt to outbid the other purchasers. The person who bids the most money goes home with the thing.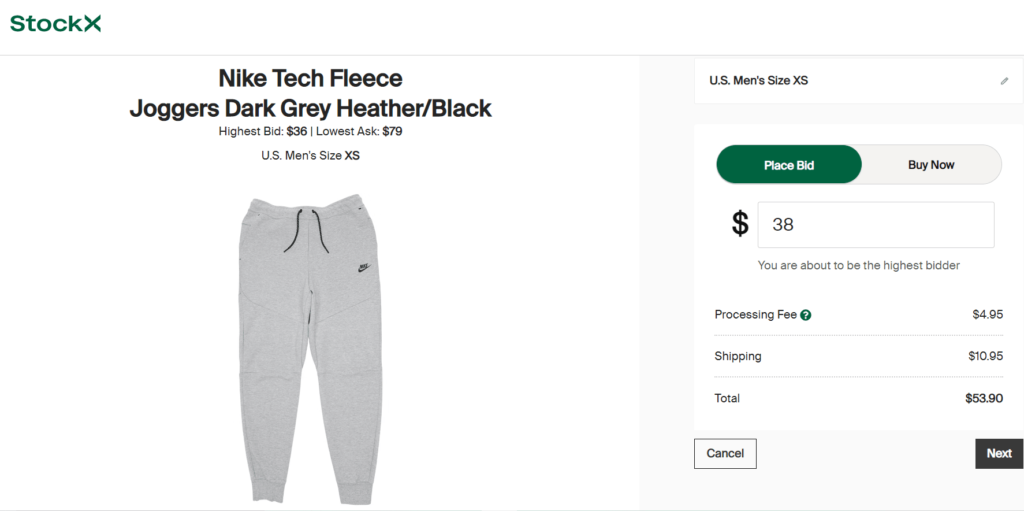 Players are required to pay these types of fees:
Processing fee
Shipping
Item price
Players have to option to bid for the item or to buy it directly. Also, when you bid for an object with an amount close to the price that sellers put up to sell directly, you will be taken to the purchasing page instead of bidding.
What does highest bid mean on StockX?
On StockX, the highest bid shows the highest price that a player has bid for an item. It's a sign to tell other players they must outbid the amount. If not, it is unlikely they will win the product.
What does lowest ask mean on StockX?
When you are looking at an item's lowest ask, it will tell you the price that the seller is willing to give you the item if you pay that amount immediately. For example, if the lowest ask says that the item costs 200$, you can purchase the item immediately and directly if you pay that amount or bid that amount.
How Does Bidding Work On StockX
Check out our instructions on how to bid on StockX effectively! Don't lose your money unwantedly.
How to bid on StockX
To bid on StockX, you should carefully follow these steps:
Step 1: Go to stockx.com and look up the item that you want to own.
Step 2: Click on the item and select the size if it has various measures.
Step 3: Click on Place Bid
Step 4: Now, StockX will show you 2 pieces of information: Highest bid and lowest ask. The highest bid is the highest amount that a real player has bid, and the lowest ask is the amount that the seller will directly send you the product if you pay.
Step 5: Think of the price you want to pay. Of course, bid higher than the highest bid amount but lower than the lowest ask. The seller will grant you the item if no player bids higher than you. But, they can still reject the bid. But they tend to lower the price a tiny bit to meet us halfway. Expect a bit of push and pull in this scenario.
Step 6: Adjust the bid price higher if you want to meet the sellers halfway.
How long does it take for a bid to be accepted on StockX?
It usually is accepted right after you bid and fill in your payment method information. An auction can last 3-5 days, so your bid should be accepted as soon as possible.

How long does it take to win a bid on StockX?
This depends on the seller, but the auction usually is up for about 5 days. But, as we have said, it can still be available for longer or shorter if the bids and selling prices don't match enough.
When you submit a bid lower than the current lowest Ask, you can specify how many days the bid will be open. When your bid is about to expire, StockX will send you an email asking if you want to extend it.
How to know if you won a bid on StockX
The website will send you a notification and an email to tell you that you have won a bid. Likewise, if someone outbids you, you shall also receive a notification.
How Do You Win A Bid On StockX?
Here are some tips that will help you win a bid on StockX:
Check the market price to ensure you aren't paying too much for the product.
Wake up early to check the bidding progress on StockX. The sellers usually adjust the price at night when people are sleeping.
Go to the website frequently throughout the day to see if there is anyone that bids higher.
Bid close to the lowest ask price if you really want the sneakers, jogger, or hoodies.
Errors That Users May Encounter On StockX
It's really scary when a platform that has charged us encounters an error. Check out some infamous ones and how you should react if you encounter the flaw.
StockX bid not accepted
If your Bid is unsuccessful, you will need to provide a different payment method to complete your purchase.
Suppose you select Buy Now, and your purchase is not approved. In that case, you will get a message inviting you to a link that will assist you in verifying your personal information. This link will open a self-service portal to assist you in completing the transaction.
After completing the processes in the self-service portal, you will be told immediately whether your information was confirmed. If so, you will be able to purchase the item again.
Why is StockX not accepting my bid?
Check if your payment method's information is correct or not. This is the most common reason behind unsuccessful bids. Also, the failure can be due to sellers changing the product description or price while you are carrying out the purchase.
StockX highest bid not accepted
If the highest bid is not accepted, it's very possible that the seller can't accept the price because the gap between it and the lowest ask is too much. The sellers can always lower the price to urge us to bid higher and meet them halfway.
StockX status code 400
The 400 or Bad Request status code indicates that the server cannot or may not perform the request due to a client problem. For example, on the Web, an Unauthorized status code 400 indicates that a request is not permitted. A 401 signifies that the server must verify the client's identity before giving access to a resource. Unfortunately, there is no way to fix this error on StockX at the moment.
About StockX Safety
Is it safe to bid on StockX? Bidding on this platform costs a processing fee. And maybe the product that we bid for hasn't been authenticated yet (only applied to very very very fresh item). This is what we know about the platform's safety.
Is bidding on StockX safe?
The website is a go-between for buyers and sellers, making otherwise risky secondhand market transactions safe and secure. In addition, StockX authenticates all products before sending them to you, so you don't have to worry that much about fraudsters.
However, the authentication may not be carried out if you purchase the first item that has never been purchased. So the trick is to bid or buy an item that has been sold before.
StockX fake bids
If you check the sale list on StockX, you may find it weird that so many buying and selling activities look like fake bids. But that isn't the case. Instead, the sales are collected from many other e-commerce platforms like eBay or Amazon.
FAQs
Does bidding on StockX take money?
Yes, users have to pay the processing fee. And depending on each item, the processing fee can vary a lot.
What happens if you have the highest bid on StockX?
The seller will send you the product, or they will adjust the price and push you to bid higher. They can reject the bid if the gap between it and the lowest ask is too big.
How to get your bid accepted on StockX?
Just bid and put in the payment method. Your bid should be accepted.
What if there is no lowest ask on StockX?
StockX functions similarly to the stock market. If there are no offers or bids, that implies there are no sellers right now. If you place a bid, the next time someone tries to sell that shoe, they will have the option of accepting your offer or asking for a greater price.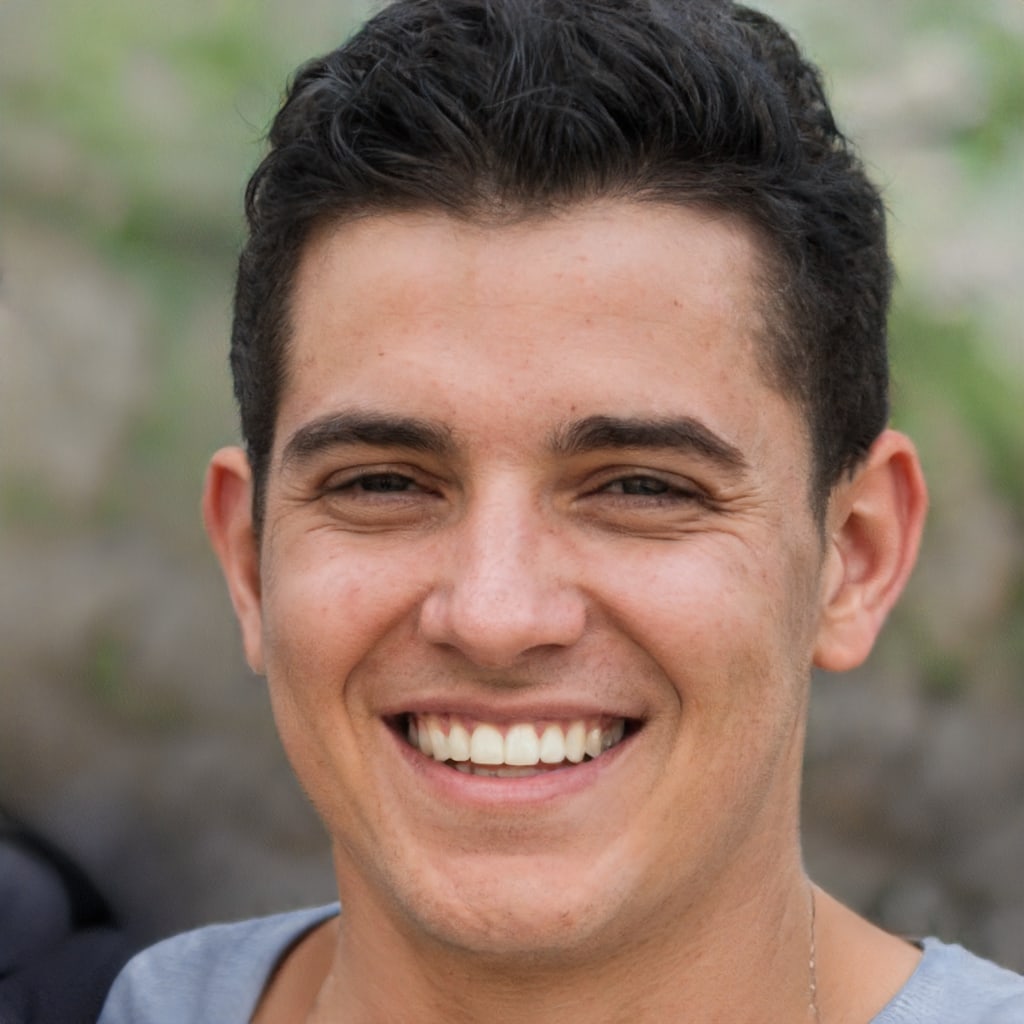 Andrew N. Keegan is a self-proclaimed "tech junkie" who loves consumer electronics. He loves Apple products and is always in line for the newest iPad. In addition, he loves technology, Office products, and social media.
He was continually attempting to figure out his family's computer. This thing led to an interest in how technology may improve our lives. He holds a degree in IT from NYIT and has worked in IT for over a decade. Since then, he's been hunting for new goods to share with friends and family.
Andrew N. Keegan loves video games, tech news, and his two cats. He's also active on social media and shares his latest tech finds.