People often use the VCard file format (.vcf) to share phone numbers from one phone to another. With the advent of the VCF file, which can be transferred immediately, one-click contact sharing has become a reality, eliminating the need for people to enter their contacts into their phones manually. After doing so, you can sync your Android contacts with any Android device and iOS mobile device.
In this post, I will provide you with 3 easy methods on how to create contact VCF file in Android so that you may quickly share the VCF file with other devices. These include: creating VCF files without a tool, with Assistant for Android, and by Gmail.
What Is VCF File?
You might not know exactly what "VCF" means. To provide a more succinct explanation, a VCF file is a standard file format used to store contact information for an individual or a business. Although vCards are most commonly sent as attachments to e-mail messages, they can also be traded via other methods, such as through instant messaging or the World Wide Web. According to Wikipedia, they may include details such as a person's name and address, as well as telephone numbers, e-mail addresses, web addresses (URLs), logos, images, and audio clips.
How To Create Contact Vcf File In Android?
There are many different reasons why people want to export their Android contacts to the VCF file format, and there are also numerous different ways that people can export their contacts to the VCF file format. Below are the three easiest ways.
Method 1: Create Contact Vcf File In Android Without Using A Tool
Exporting contacts to a VCF file is a feature available on some Android phones. You may check whether or not it is supported by your phone by following the steps below. You don't need to worry if your phone doesn't support it because you can always move on to the second or third method to convert Android contacts to a vCard file.
Step 1: Find and open the Contacts app on your Android device. This will give you access to the contact list stored on your Android device. Click on the menu icon in the top right corner and then choose "Import/Export" from the drop-down menu.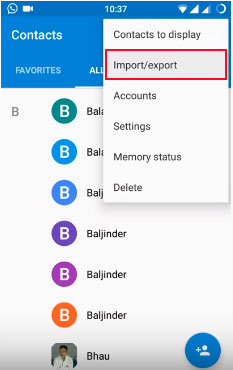 Step 2: There will have a pop-up box window appears. Select "Export to.vcf file."
Step 3: You can now pick which contacts you want to export. If you want to export all of your Android phone's contacts to a vCard file, you can pick "All," but you can preview and choose the ones you wish to export individually.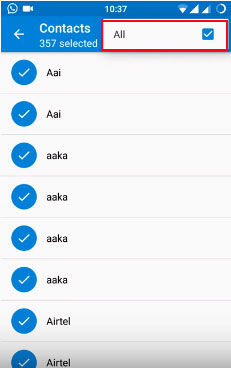 Step 4: Give the exported.vcf file a name and select a destination for it, then click the "SAVE" button to save it.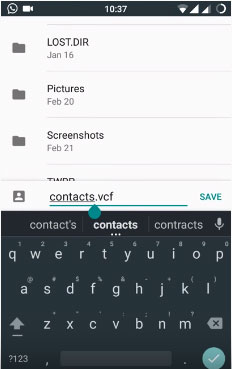 Method 2: Create Contact Vcf File In Android With Assistant For Android
Note that only certain Android phones can use the above method. If your phone doesn't have built-in support for exporting contacts to a VCF file, you can use a third-party app to help you out. There are a number of options for third-party apps to export Android contacts to VCF out there.
Using this program, you can export your Android contacts to a VCF file and save it on your computer. Furthermore, you have complete control over the contacts and may add, remove, or change them as needed.
Learn how to quickly and easily export your Android phone's contact information to a VCard File (.vcf) with the help of the Android Assistant app by reading the steps outlined below.
Step 1: Connect your Android phone to the computer
First, download and launch the Android contacts management software on your PC. You can connect your Android phone to your computer with a USB cable, or you can use Wi-Fi. The tool will instantly find your Android phone and show its information in the main window.
In order for the software to recognize your Android phone, you might need to enable USB debugging on your phone.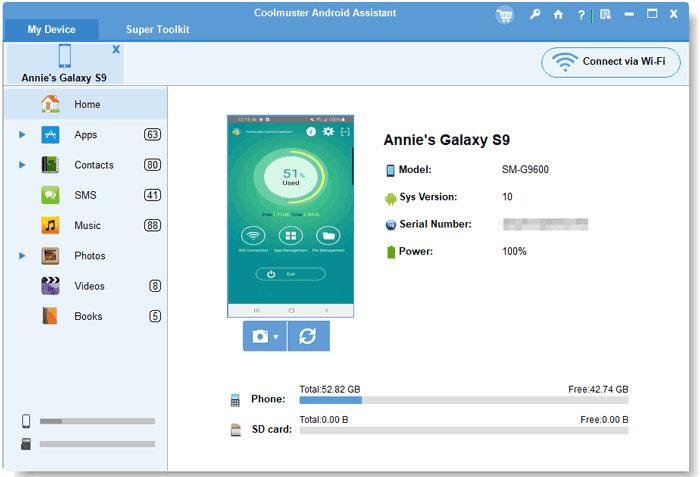 Step 2: Open the contacts management window
You can see all of your Android's file folders on the left side of the program's main screen. Click on the "Contacts" tab to get to the window where you can manage your contacts. Here, you can see a list of all your Android phone contacts.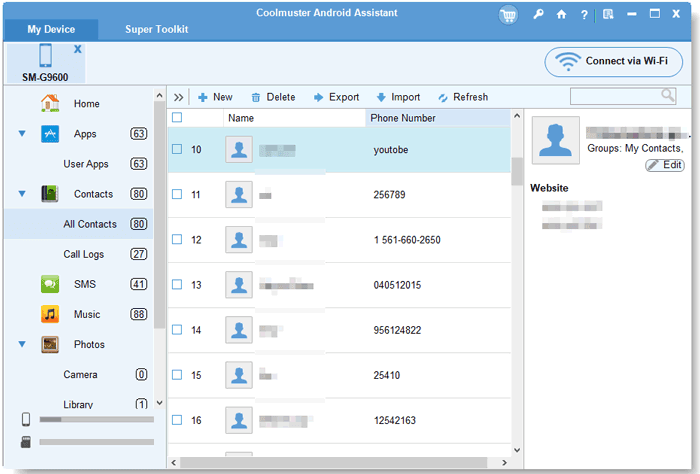 Step 3: Export your Android contacts to a VCF file

Choose all of the contacts you want to export or just the ones you want. When you click "Export," you will be asked to choose the format for the file. Just pick "VCard File (.vcf)" as the format for the output. After that, the contacts you chose will start exporting to a VCF file right away.
Method 3: Create Contact Vcf File In Android from Gmail
There is also the option of using Gmail to export contacts from an Android phone to a VCF file. But you should make sure you are using the latest version of Google Contacts because previous versions don't let you export contacts. The following is a comprehensive rundown of the processes required to generate a vCard file on an Android device utilizing Gmail:
Step 1: Go to the page for Gmail on your computer and sign in with your account.
Step 2: Choose "Gmail" and then "Contacts" on the left window. On the next screen, select "More" and then "Export."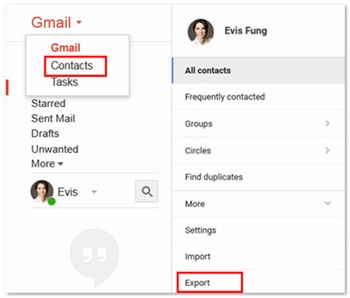 Step 3: A pop-up will appear; select "GO TO OLD CONTACTS".
Step 4: You may now pick and select which contacts on your phone to transfer over. To export your chosen contacts, simply go to "More" > "Export" from the main menu.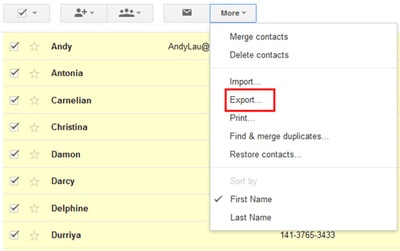 Step 5: When you're done, you can select the desired output format. Exporting contacts from Gmail is possible in three formats: Google CSV, Outlook CSV, and vCard. To export contacts to a VCF file, pick "vCard format" and then click the "Export" button.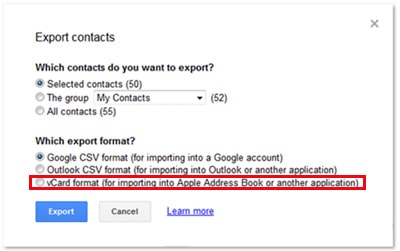 FAQs
Can I open VCF file in Excel?
Text-based VCF files can include various information, including the contact's name, phone number, and email address. Although Excel does not have built-in support for the VCF format, you may easily open and interpret this file.
Where is my VCF file in Android?
The exported file (contacts. vcf) is saved in the primary directory of the target destination. To locate the contacts, utilize Samsung's My Files app.
What does a VCF file look like?
VCF is a type of text file (most likely stored in a compressed manner). It has a header line, meta information, and rows of data, each describing a specific location in the genome. Additionally, the format may store genotype data for each point in a sample.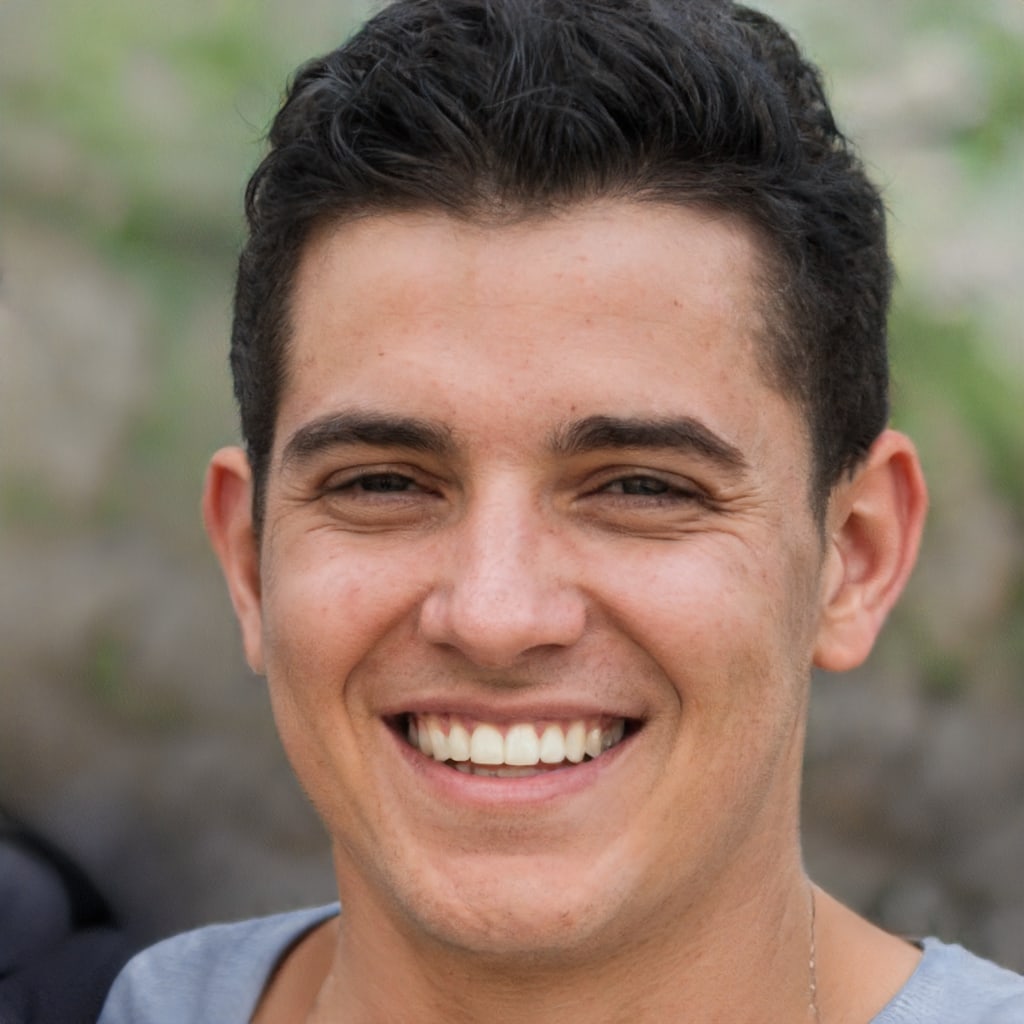 Andrew N. Keegan is a self-proclaimed "tech junkie" who loves consumer electronics. He loves Apple products and is always in line for the newest iPad. In addition, he loves technology, Office products, and social media.
He was continually attempting to figure out his family's computer. This thing led to an interest in how technology may improve our lives. He holds a degree in IT from NYIT and has worked in IT for over a decade. Since then, he's been hunting for new goods to share with friends and family.
Andrew N. Keegan loves video games, tech news, and his two cats. He's also active on social media and shares his latest tech finds.