Find out how to see who mentioned your page on Facebook here! Facebook has become one of the most critical marketing tools for businesses. You can reach more people than ever and monitor all the conversations in your niche. This is an excellent opportunity to improve your brand image and reputation and get more exposure to potential customers.
There are several approaches. The most popular and simplest is definitely searching up your notifications when signed in or checking the notifications indicator on your phone's Facebook app. In general, if someone mentions you, it will be there. Also, by putting your business's name into the search field, you may see public tags about your brand using Facebook's Search tool.
How To See Mentions On Facebook
Facebook has made it effortless for businesses to interact with their customers and fans. But it can still get confusing sometimes when managing all the mentions on a massive scale. Find out how you can do it below!
How to view mentions on Facebook business page
Follow these steps to view mentions on your Facebook business page. Remember that this method works for mentions/ comments right under a post on your page, and it's designed for computers only.
Step 1: Go to your business's Facebook page and click on the Meta Business Suite at the bottom left corner of the window.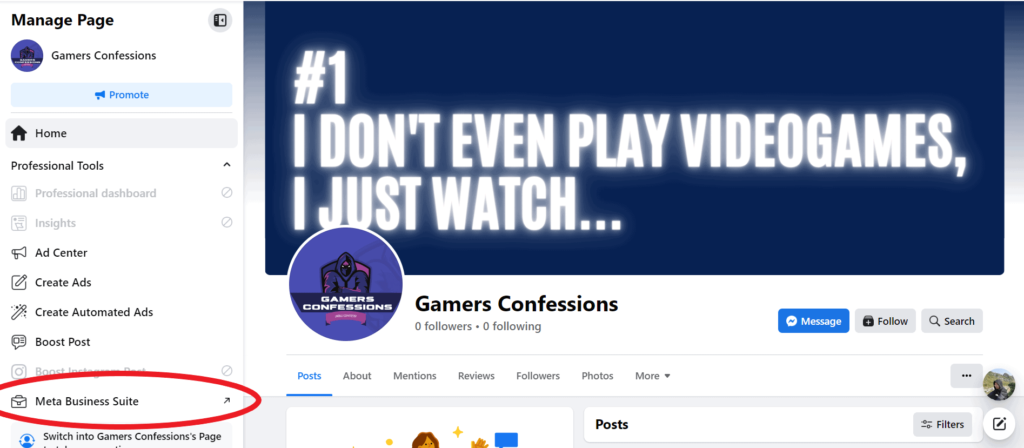 Step 2: Now, you are in a professional insight window. Check the menu on the left panel of the screen and click on Inbox or Notification. We suggest Notification more because separating the mentions from general comments is easier.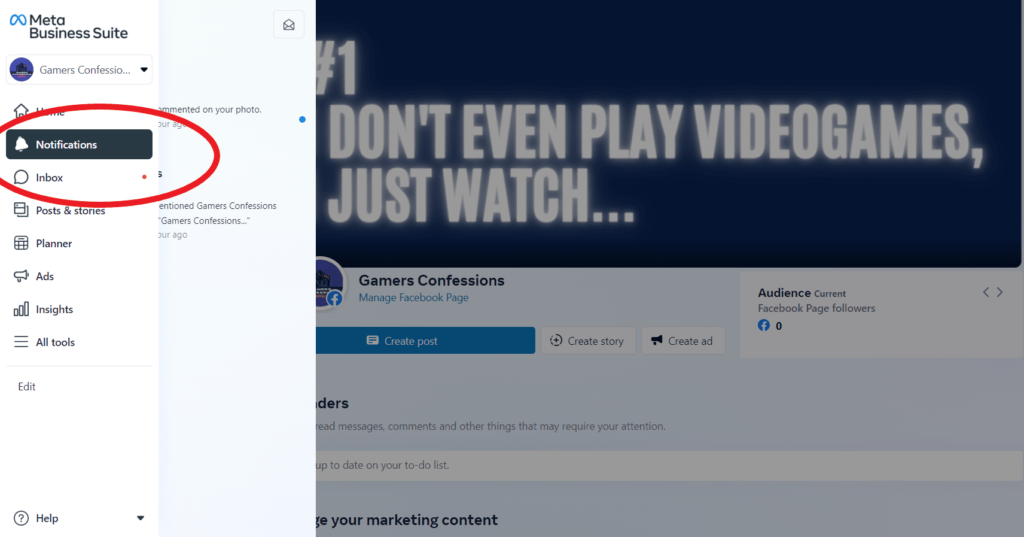 Step 3: Look at the notification column. If someone mentions you, the notification will come with a flag icon.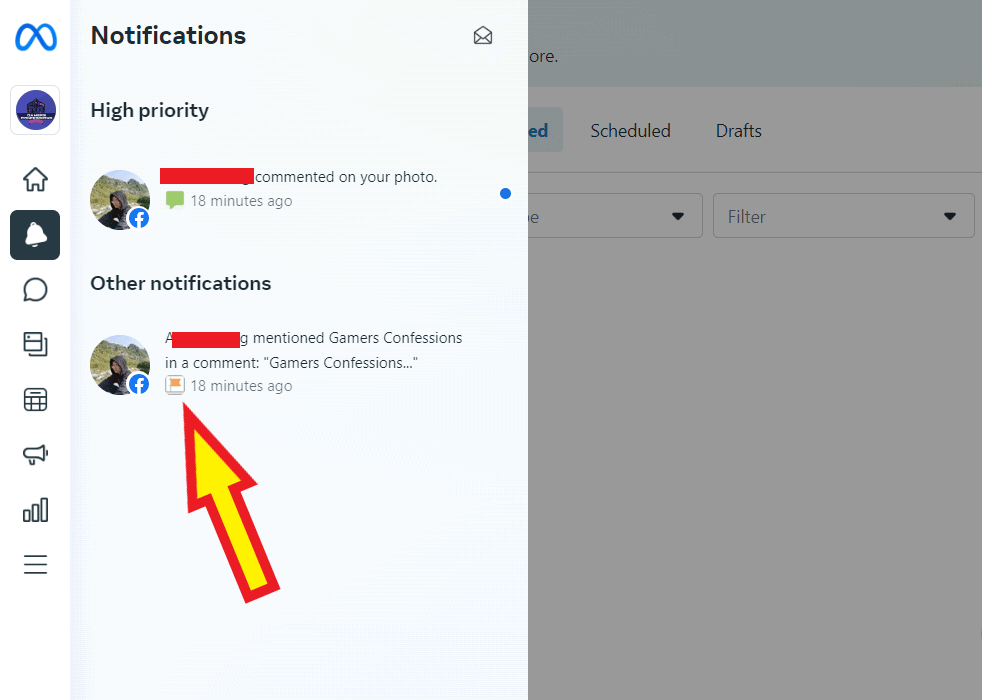 If you want to view the insight from your phone, you can follow these instructions:
Step 1: Go to your Facebook business page and click on the 3 dots icon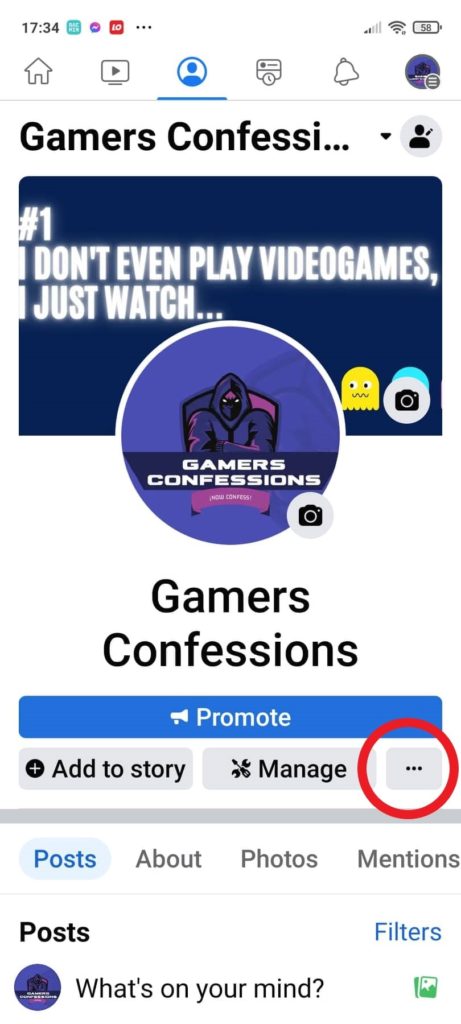 Step 2: Click on Activity log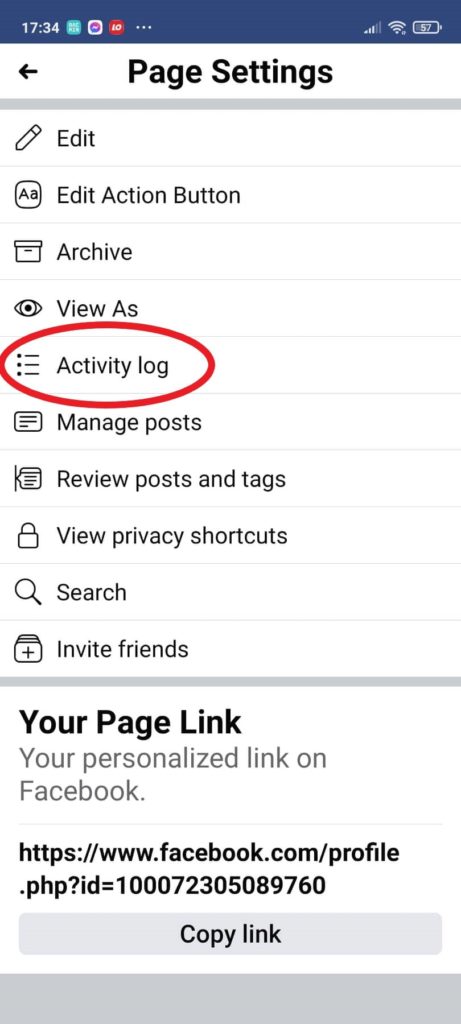 Step 3: Scroll down to find Activity You're Tagged In and click on it > Select Posts and comments you're tagged in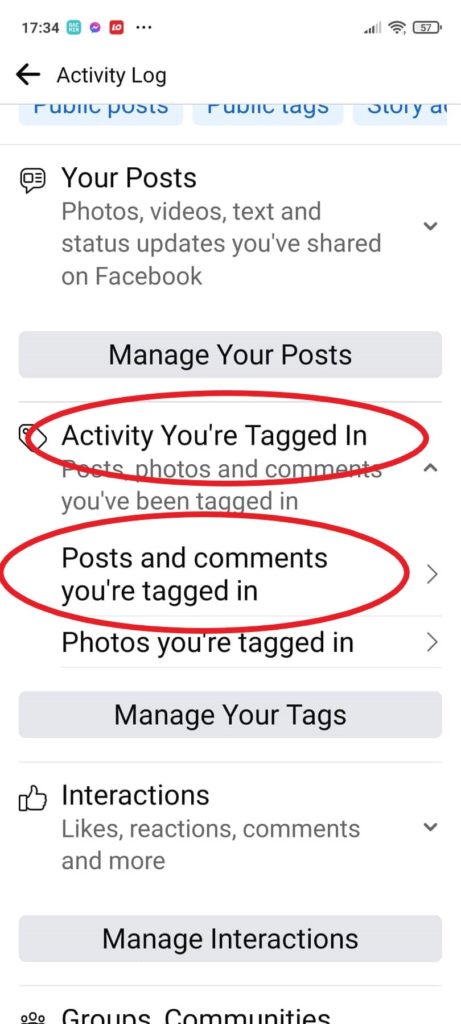 Step 4: Now, you can check all the times your page gets tagged in someone's posts.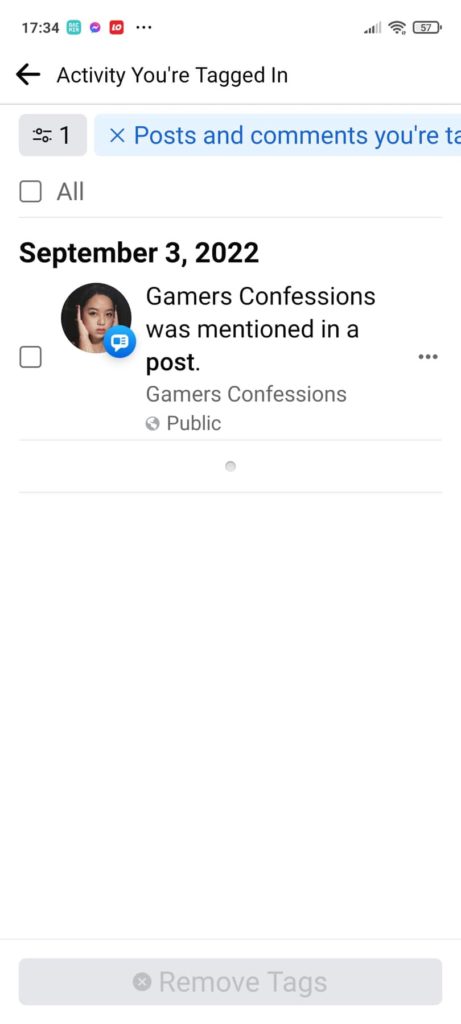 How to see page mentions on Facebook
You can follow the same steps above, as the method applies to entertaining and business pages.
However, if you want to check mentions from Facebook users' accounts outside of your page, meaning that the mentions don't come from the comment section of one of your posts, you must follow these steps:
Step 1: Open your Facebook business page on your computer or browser, not from the Facebook app on your mobile.
Step 2: On the toolbars, select Mentions. Here, you can check when someone tags your page in a third-party post or under a third-party post.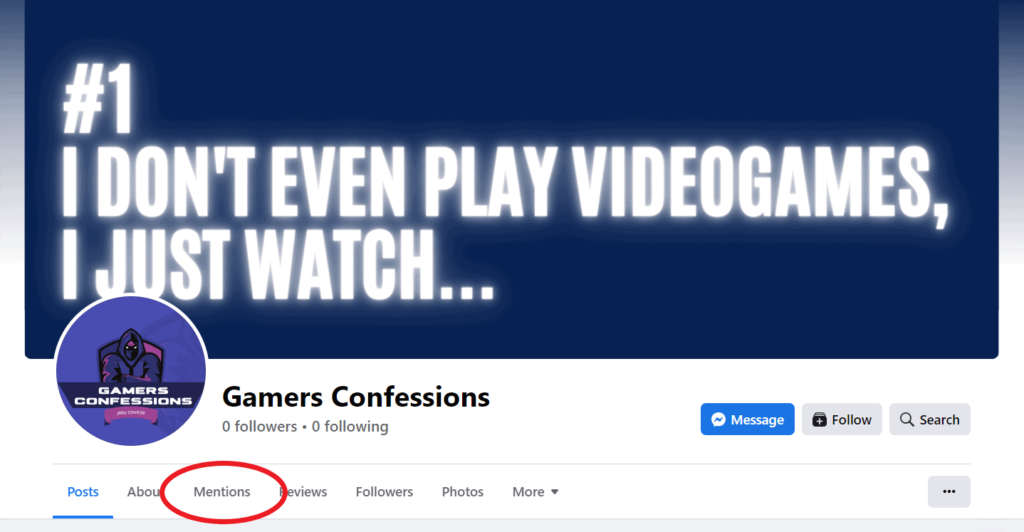 How To See Who Mentioned Your Page On Facebook 2022
The methods we provided above are all-time standard. But is there any change in 2022? We have prepared the exclusive answer for you below!
How to see page mentions on Facebook 2022
If you want to see page mentions, you can follow the exact steps that you have provided above. The methods are recently updated, so they are 100% correct in 2022. You can:
Check mentions or tags of your business right on your page with Meta Business Suite
Check mentions or tags of your business on other Facebook users' profiles or public pages, using Mentions right on the main screen of your account.
How to see mentions on Facebook business page 2022
The 2 methods we listed above are suitable for regular and business pages in 2022. Remember that the second method with the Mentions tab on the front page only shows tags happening on a third-party account. So you won't see mentions under your business' posts with this method.
Also, if a user tags you but sets their status to private, there will be no way for you to know about this. So the information won't show up on your page's insights.
Debunked!: Facebook Page Mentions Not Showing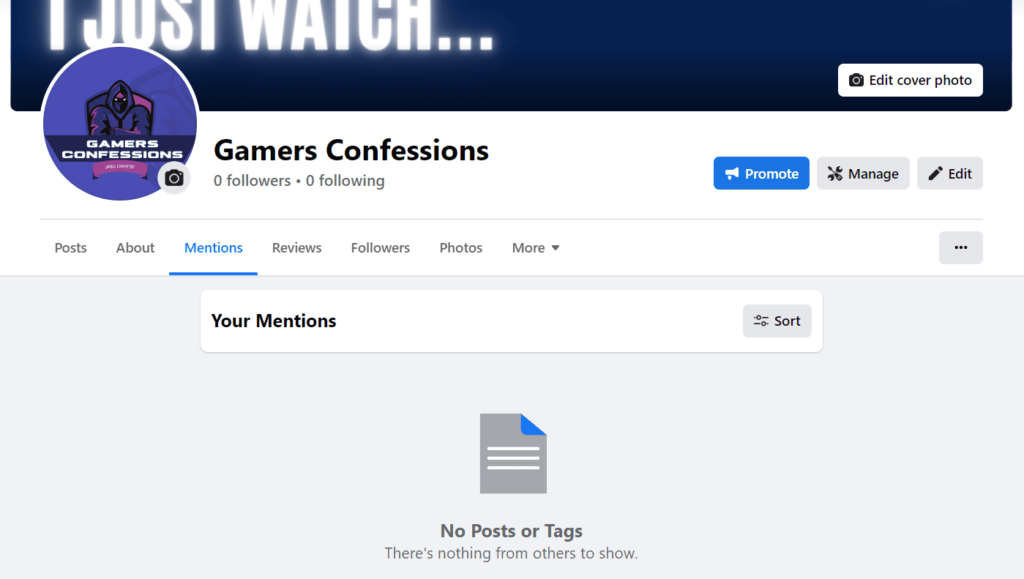 If you are referring to this phenomenon, don't worry because it's not an error. There are 2 main reasons why the mentions aren't showing:
The users tagged your page but set their post to private or only me instead of public. The mentions won't show up in the Facebook page Mentions tab.
You are trying to look at mentions in your page's comment section. The Mentions tab doesn't show this information.
If you have mistaken the use of the Mentions tab, follow the first method that we introduced:
Step 1: Navigate to your company's Facebook profile and click the Meta Business Suite button in the lower-left corner of the window.
Step 2: You are now in the professional insight window. Examine the menu on the left side of the screen and Notification.
Step 3: Examine the notification column. If you are mentioned, the notification will include a flag icon.
FAQs
How do I view company mentions on Facebook?
The easiest way is to check the notifications section. On both laptops and mobiles, click on the bell icon on the top right corner of your Facebook. There should be a list of mentions that appear. If not, you can use Meta Business Suite.
What happens when you tag a business page on Facebook?
When you tag another company, your post should appear on their page. Your post will be seen by the followers of the page you tagged, broadening your audience. This might assist you in gaining more followers and interaction. But, if you set your post's privacy to Only me, Friends, Specific friends, or Friends, the mention won't appear on public accounts.
How do you approve tags on Facebook business page?
To manually choose which photographs and videos displayed on your profile, follow these instructions:
– Step 1: Click your profile photo in the upper right corner of Facebook.
– Step 2: Choose Settings & Privacy, then Settings.
– Step 3: In the left menu, select Privacy, then Profile and tagging.
– Step 4: Review tags people add to your own posts before they show on Facebook? is next to Reviewing.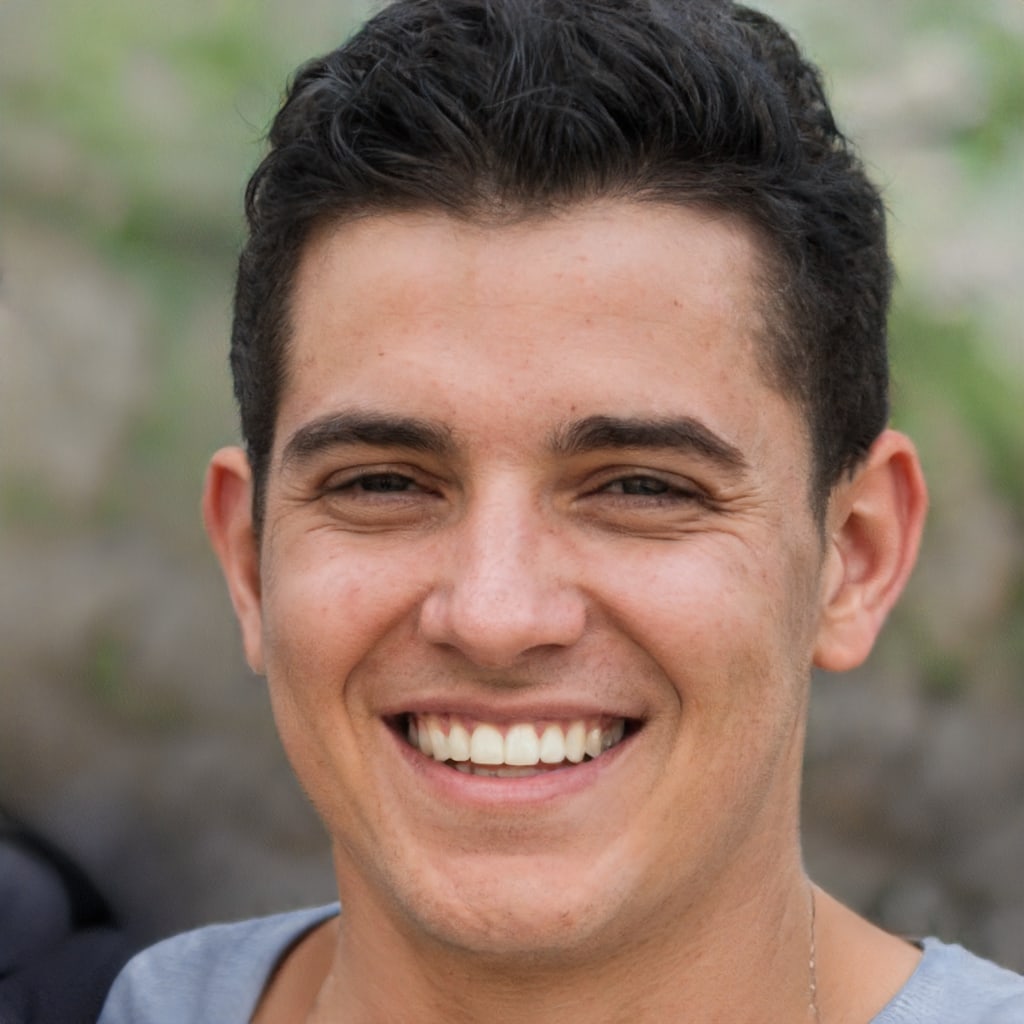 Andrew N. Keegan is a self-proclaimed "tech junkie" who loves consumer electronics. He loves Apple products and is always in line for the newest iPad. In addition, he loves technology, Office products, and social media.
He was continually attempting to figure out his family's computer. This thing led to an interest in how technology may improve our lives. He holds a degree in IT from NYIT and has worked in IT for over a decade. Since then, he's been hunting for new goods to share with friends and family.
Andrew N. Keegan loves video games, tech news, and his two cats. He's also active on social media and shares his latest tech finds.