More than 28% of active players of Major League Baseball (MLB) hail from outside the U.S. borders, making the game more diverse and international than it's ever been. Though many star players do understand and speak English in daily conversation, they prefer to communicate in their tongue languages, such as Spanish, Japanese, Mandarin, and Korean. They also use personal interpreters in media interviews because it is easier for them to speak out their thoughts and express their feelings in their mother tongues without causing any big problems by misunderstanding.
In this post, I will list nine MLB players who don't speak English, especially in media interviews. If you are curious about that, continue reading to discover more.
9 MLB Players Who Don't Speak English
Let's take a look at the list of 9 MLB players that prefer speaking in their languages rather than in English, especially in media interviews.
Shohei Ohtani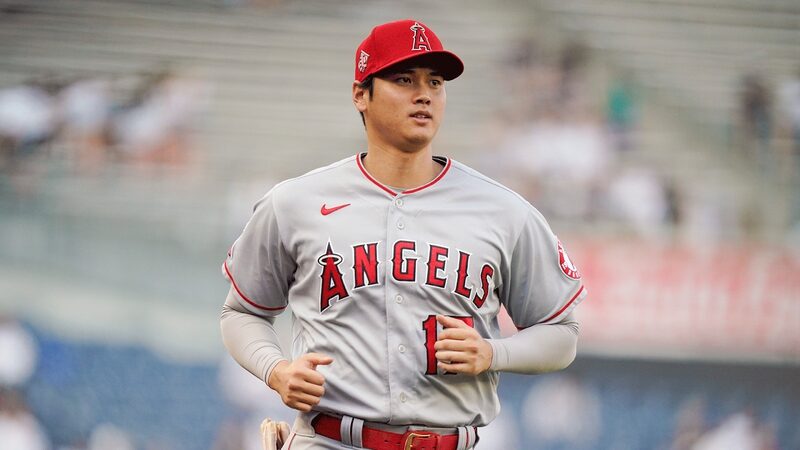 Shohei Ohtani is currently a Japanese-representative professional baseball pitcher, designated hitter, and outfielder for the Los Angeles Angels baseball team of MLB. He was the first player in MLB history to be an All-Star as both a pitcher and a hitter.
In response to ESPN's Stephen A. Smith's comment about his act of not using English, Ohtani said that he "would want to" speak English, and "there would only be positive things to come from that." He also added that as he "came here to play baseball," he felt like his play on the field could be his "way of communicating with the people, with the fans."
Masahiro Tanaka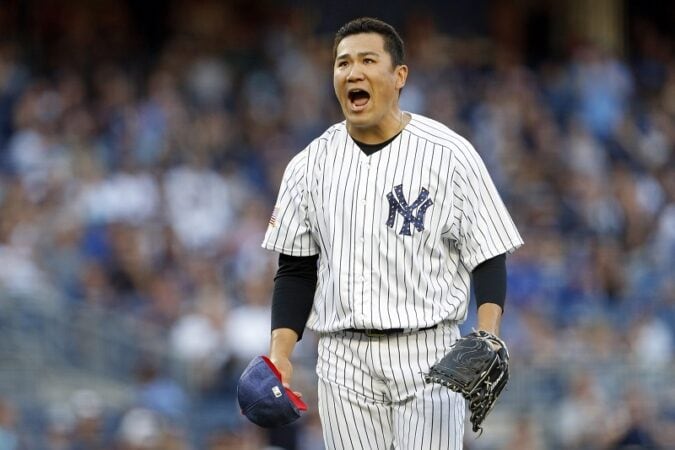 Masahiro Tanaka was a Japanese professional baseball player for the New York Yankees (2014–2020) of MLB. Since 2021, he has played for Tohoku Rakuten Golden Eagles of the Nippon Professional Baseball (NPB).
During his time playing for the New York Yankees team, Masahiro had brought in some help from the team's Japanese interpreter Shingo Horie to help him understand and be understood.
Ichiro Suzuki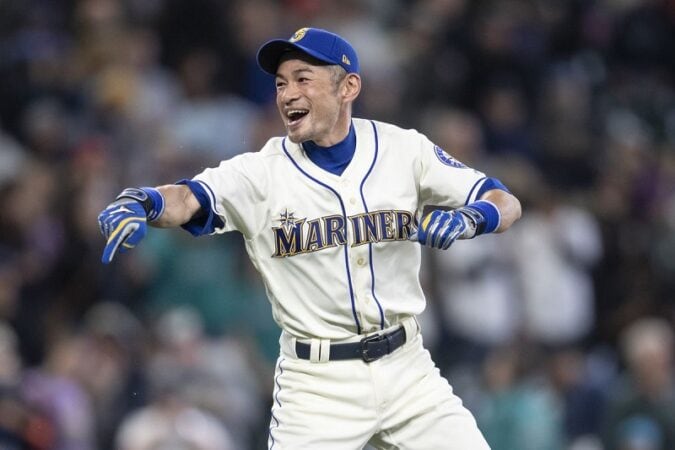 Ichiro Suzuki is a former professional baseball player from Japan. He made his professional debut in MLB on April 2, 2001, playing for the Seattle Mariners. During his MLB professional career, he played 12 years for Seattle Mariners (2001–2012 and 2018–2019), 2 years for New York Yankees (2012–2014), and 2 years for Miami Marlins (2015–2017).
During his time in Major League Baseball, Ichiro learned English and spoke it very well. He has also learned Spanish and taught Japanese to his teammates. He does not conduct interviews in English because he values linguistic diversity and does not wish to cause confusion. In an interview with Sportspress Northwest, he told the interviewer, via his interpreter, "there's a big risk you take without an interpreter, because as professional baseball players, we are here to perform baseball, not to learn a language."
Kenta Maeda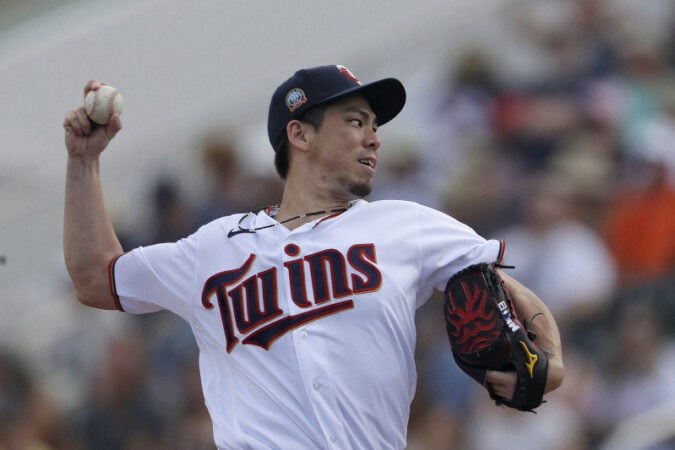 Kenta Maeda is a Japanese professional baseball pitcher playing for the Minnesota Twins team of MLB. Maeda made his MLB debut with the Los Angeles Dodgers baseball team in 2016. When first playing for the Dodgers team, his English was limited, and it caused language barriers to arise between himself and his teammates. In the Twins team, Maeda's got his personal interpreter, Daichi Sekizaki, who has helped the star a lot in communication.
Maeda is also recognized as "a funny guy" by his Twins' teammates because he likes to joke around. His interpreter also said that "he can communicate with Latin guys who don't really speak English," which is beyond the language.
Ryu Hyun-jin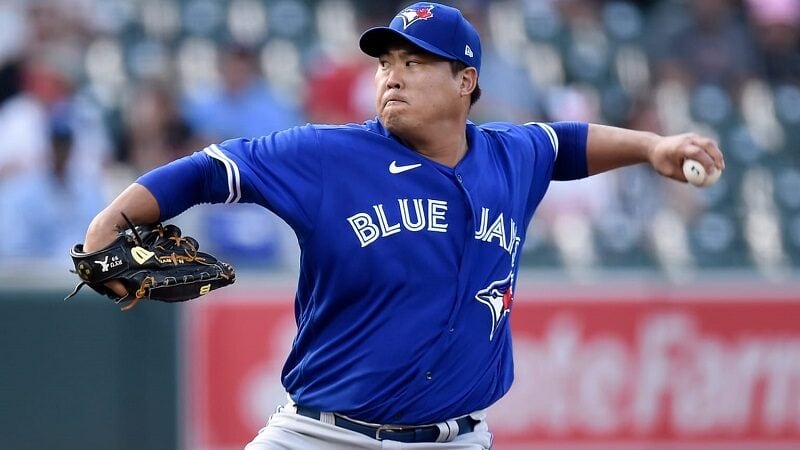 Ryu Hyun-jin is a professional baseball pitcher from South Korea. He has played for the Toronto Blue Jays of MLB since 2020. Ryu made his debut in MLB when playing for the Los Angeles Dodgers team
Though Ryu can understand conversational English and speak some, other important discussions, such as "protracted written proposals and counterproposals," need careful preparation by his interpreter Jun Sung Park.
Yu Chang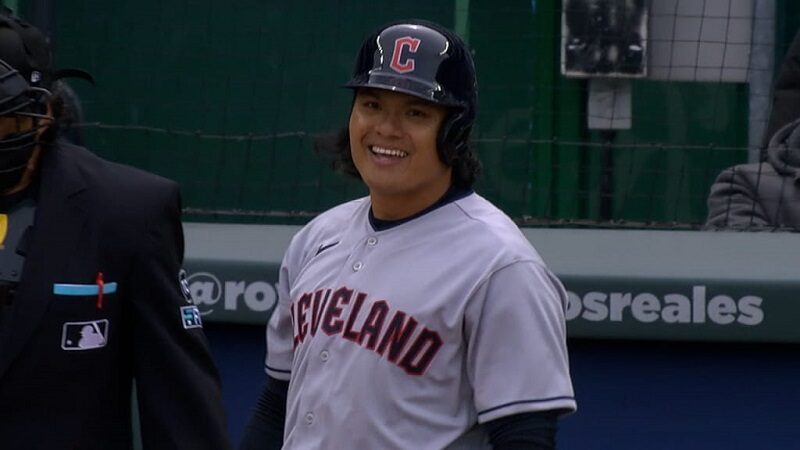 Yu Chang is a Taiwanese professional baseball infielder. Yu made his MLB debut in late June 2019, playing for the Cleveland Indians team of MLB. He is now playing for the Boston Red Sox team.
Yu Chang used to speak very little English, mainly using Mandarin Chinese, which made communication with his team difficult. He could understand and follow the baseball discussion but not the one outside of the field. Yu also took English classes to improve his English.
Vladimir Guerrero Jr.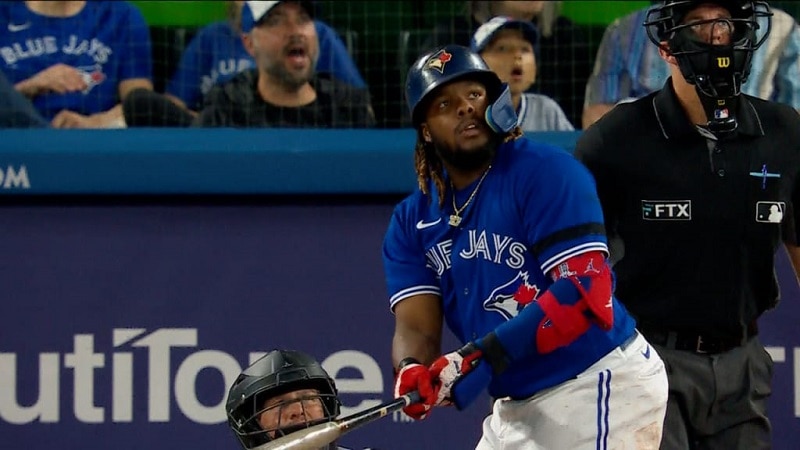 Vladimir Guerrero Ramos Jr. is a Canadian-Dominican professional baseball first baseman and designated hitter for the Toronto Blue Jays of MLB. He has played for the Blue Jays since 2019.
Vladimir's mother tongue is Spanish, but he can also understand and speak English. However, when having interviews, he prefers speaking in Spanish because he is more able to express himself in Spanish rather than in English.
Ronald Acuña Jr.
Acuña Blanco Jr. is a young professional baseball outfielder from Venezuela who has played for the Atlanta Braves of MLB since 2018. Acuña was named for the MLB All-Star Game in 2019, 2021, and 2022.
Acuña speaks Spanish and has tried to learn and practice his English skills. He said he tried to talk with his teammates in English as much as he could though it was unavoidable to make mistakes. He also needs his interpreter for media interviews.
Gary Sanchez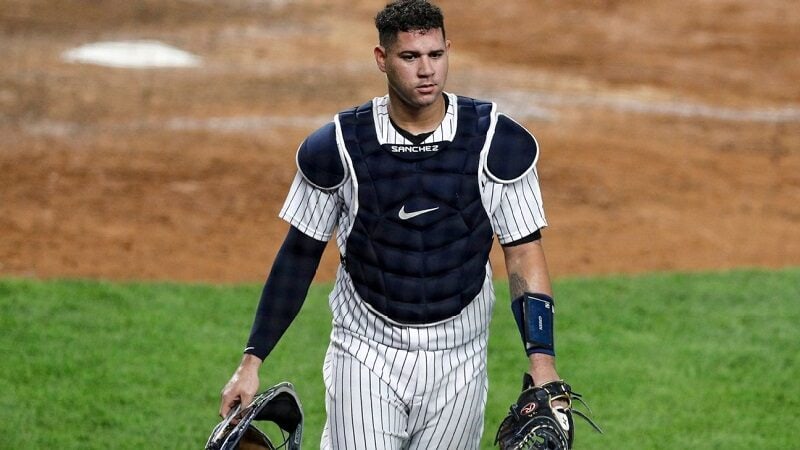 Gary Sanchez is currently a Dominican professional baseball catcher for the Minnesota Twins team of MLB. He previously played in the New York Yankees (2015 – 2021), starting when he was 17 years old. When being on the Yankees team, he practiced English by having daily conversations with his teammates. In addition, his baseball language in-game has reached the point where everyone is usually on the same page. One finger is still a fastball, regardless of the pitcher's dialect.
In an interview with Sporting News in 2017, Sanchez, through his interpreter Abreu, said that it is possible to communicate with his teammates during game situations, but the conversation needs more details, especially for media interviews, his team will need a Spanish interpreter.
Do Baseball Players Learn English?
Yes, foreign baseball players want to learn and practice English. There have been many baseball players who can speak and understand English, such as Vladimir Guerrero Jr., Ichiro Suzuki, Shohei Ohtani, and Gary Sanchez. However, these ballplayers find it comfortable to speak with their teammates or fans in English but difficult to express themself in English when standing in front of the camera for interviews. Therefore, they really need interpreters.
Are there any English MLB baseball players?
Yes, in MLB history, there have been many baseball players born in England. The research of Major League Baseball Players Born in England carried out by Baseball Almanac shows a list of 33 MLB players who have England as their birthplace.
FAQs
Does Ohtani speak English well?
Ohtani does speak English, as well as Spanish, but he is not as fluent as the native speaker. So, he prefers to work with an interpreter, especially when having media interviews.
Does Ichiro speak English well?
Former teammates, coaches, and video clips from Ichiro's career indicate that he speaks English quite well. He continued using his interpreter for interviews because he don't want to make a big risk of misunderstanding.
Do MLB teams have translators?
Yes, all MLB teams do have translators, particularly Spanish translators, as required by MLB.
Beginning in 2016, MLB mandated that all 30 teams hire a full-time Spanish interpreter for their Spanish-speaking baseball players. The MLB provided each team with a $65,000 stipend to help offset the cost of the new interpreter.
References: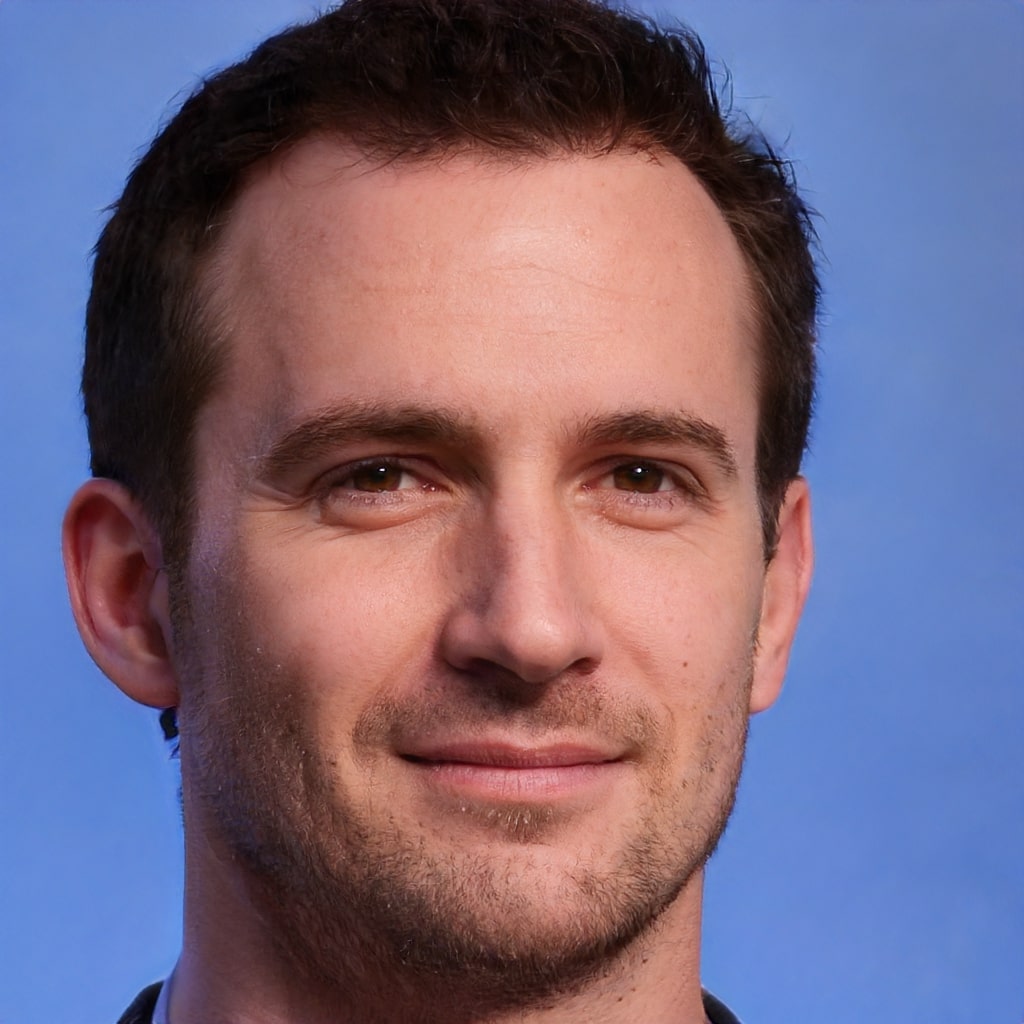 I'm Ralph D. Jamieson. In 1992, I was born in upstate New York. They were both avid sports fans and high school sweethearts. My early sports exposure included soccer, basketball, baseball, and football. Soccer and basketball quickly became my passions. In high school and college, I played soccer on different travel teams.
I enjoy watching and analyzing sports when I am not playing soccer or basketball. I am passionate about sharing my love of sports with others and am always looking for new and exciting stories.